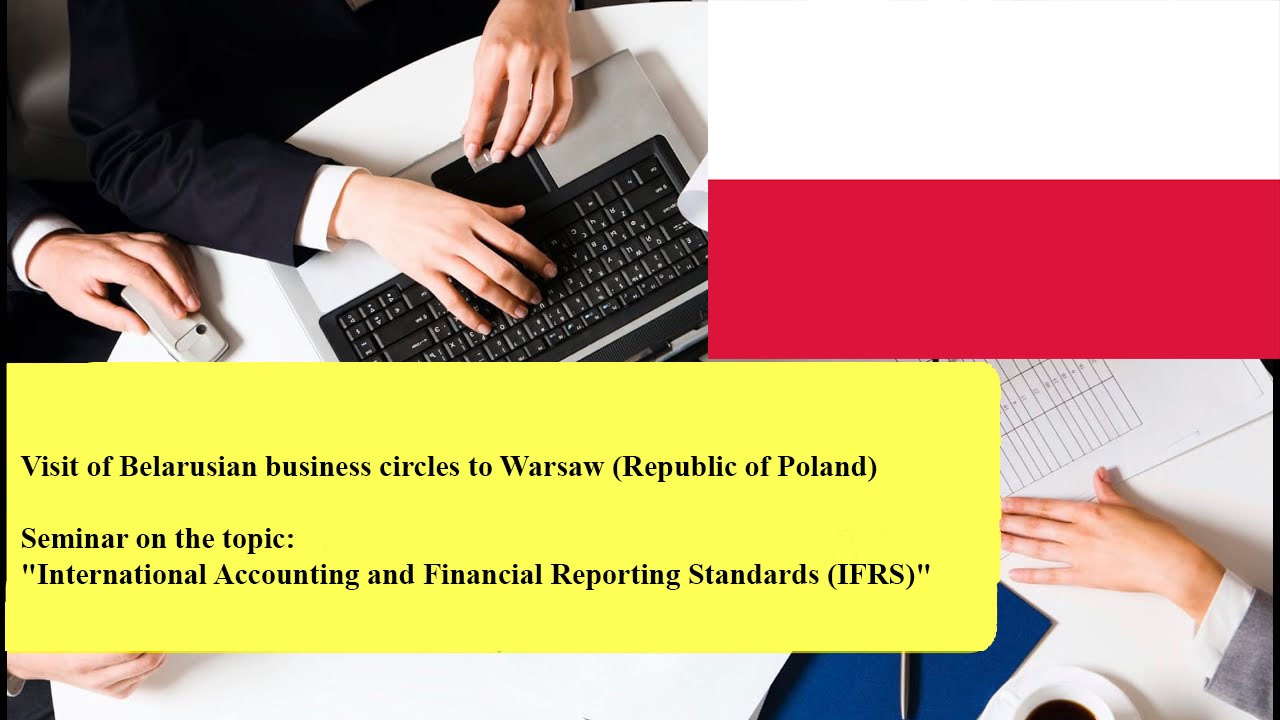 Gomel branch of the Belarusian Chamber of Commerce and Industry, with the assistance of the Embassy of the Republic of Belarus in the Republic of Poland, organizes a visit of Belarusian business circles (including individual entrepreneurs) to Warsaw (Republic of Poland) from 7 to 10 February 2022 in order to improve their qualifications for managers and employees of foreign economic, accounting, legal, marketing services of Belarusian enterprises.
The program of the visit includes participation in a training seminar on the topic "International Accounting and Financial Reporting Standards (IFRS)":
– practical recommendations for the conclusion of foreign trade contracts;
– peculiarities of trade with the EU countries;
– modern methods of work in the foreign market;
– obtaining the necessary permits related to residence, trade and business activities in the EU countries;
– features of taxation of foreign trade operations.
Upon completion of training, participants are issued a certificate.
We invite representatives of enterprises, organizations and individual entrepreneurs to participate in the visit, additional information can be obtained from the Gomel branch of the BelCCI
by phone: +375 232 22 18 74,
fax: 22 18 45, e-mail: ves@ccigomel.by.