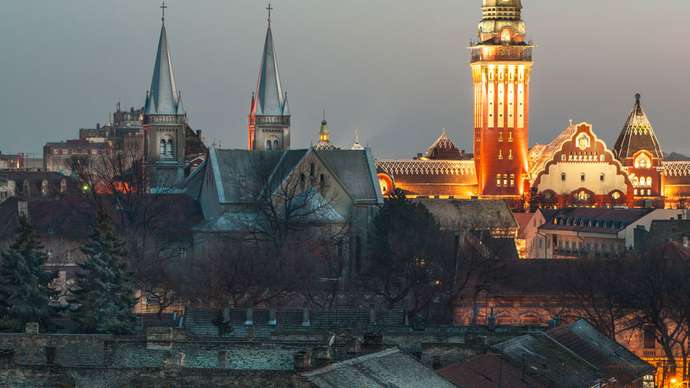 Gomel branch of BelCCI invites interested business circles to take part in the 4th Regional Business Forum on 25 November 2021, organized by the Autonomous Province of Vojvodina and Assembly of European Regions, in cooperation with the Chamber of Commerce of Vojvodina, Vojvodina Development Agency and the European Entrepreneurship Network.
This year's Forum brings together businessmen, representatives of regional administrations and chambers of commerce who will establish direct contacts and cooperation in the field of information and communication technologies and creative industry, metal sector, agriculture and food processing industry. In accordance with current measures against Covid 19, the Forum will be held as a combined (hybrid) event.
This international event provides additional support to companies to find international partners. The participants will be offered a chance to arrange and hold B2B meetings with companies and institutions participating in the Forum, according to their own needs and based on the information on registered participants.
Sectors which will be presented are as follows:
– Information and communication technologies and creative industry
– Metal sector
– Agriculture and food processing industry
You can access the platform for organization of  b2b meetings by clicking the following link: https://rbf2021.b2match.io/
For additional information, please see the following site: http://www.rbf.vojvodina.gov.rs or contact: rbf@vojvodina.gov.rs.