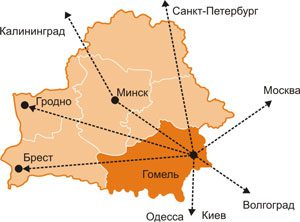 Gomel regionis the largestin the Republicof Belarus.The area ofits territory-almost forty-five hundred square kilometers, accounting for one-fifth of the country.Gomel regionis locatedin the south-east of Belarus. It shares borders with the Bryansk region of Russia, as well as Kiev, Chernigov, Zhytomyr and Rovno regions of Ukraine.
The Gomel region includes 1 city of regional subordination, 17 towns of regional significance, 15 urban-type settlements, 21 districts, 242 rural councils, and 2 267 rural settlements.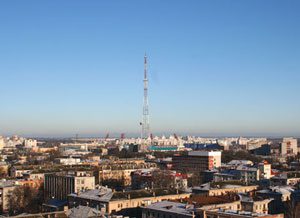 An important aspect of the geographical potential of the region is the existing natural resource base. The main minerals of the Gomel region are oil, gas, rock salt, peat, coal, brown coal, clays for the production of bricks and tiles, potassium salts, chalk, building stone, glass and molding sand.
A prime location in the transport chainfrom Europe toRussia makes our region attractive for implementation of any investment projects focused on foreign markets. International integration processes only streng then this advantage.
Development of the Eurasian Economic Union creates a hugebarrier-free market capacity of more than180 million consumers. In addition, the Gomel region is an important element of the transport route, which links major port regions – the Baltic and the Black Sea.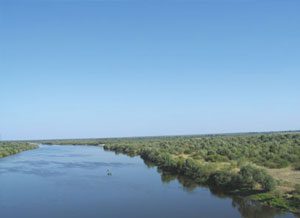 Through the Gomel region pass important transport routes. Gomel is located at the intersection of the Odessa-Kiev-St. Petersburg and Bryansk-Brest railways. The major railway junctions are also Zhlobin and Kalinkovichy.
A significant place in the all cargo and passenger turnover is occupied by road transport. Through the region there are highways: Odessa – Kiev- St. Petersburg, Bakhmach- Vilnius, Bryansk -Brest. Length of public roads is about 15 thousand kilometers.