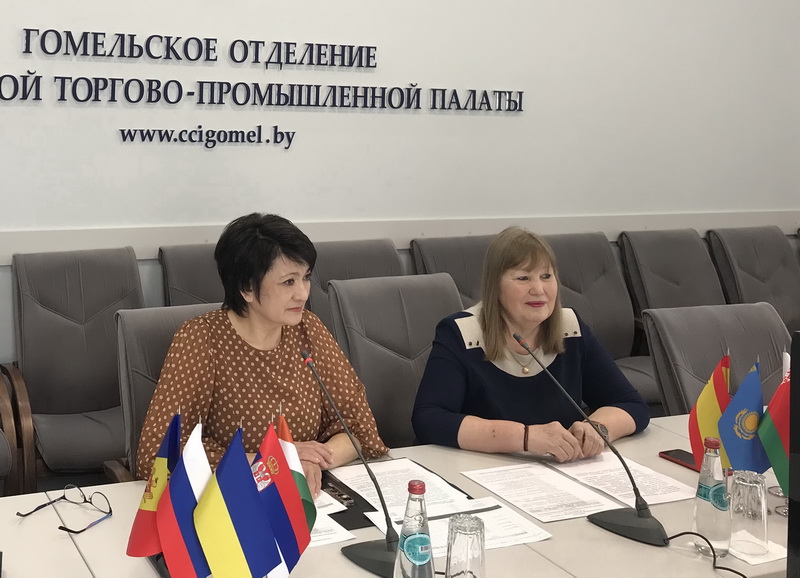 Topics "Building materials and technologies in modern construction. The latest building solutions and services. Energy efficient construction " were discussed on April 14, 2021 at the online platform of the Republican specialized exhibition" Building a House ". Over the 14 years of its existence, over 500 organizations of the Republic of Belarus, as well as foreign delegations from Russia, Ukraine, Kazakhstan, Bulgaria, Lithuania, and Italy have taken part in the exhibition.
This year, the organizers held a republican construction exhibition in a new format. Its main electronic platform is located on the website bizgomel.by. The exhibition "Building a House" traditionally presented the potential of the construction industry of enterprises of the Republic of Belarus, as well as the proposals of foreign partners.
Opening the plenary part, Marina Filonova, General Director of the Gomel branch of the BelCCI, thanked the participants for close interaction and support of the Branch's initiatives.
In her welcoming speech, Deputy Chairman of the Committee for Architecture and Construction of the Gomel Regional Executive Committee Svetlana Kukhotskovolets (chief architect of the Gomel region) described the potential of the construction industry in the region, noted its dynamic development and confirmed the interest of the construction sector in expanding contacts, using new technologies.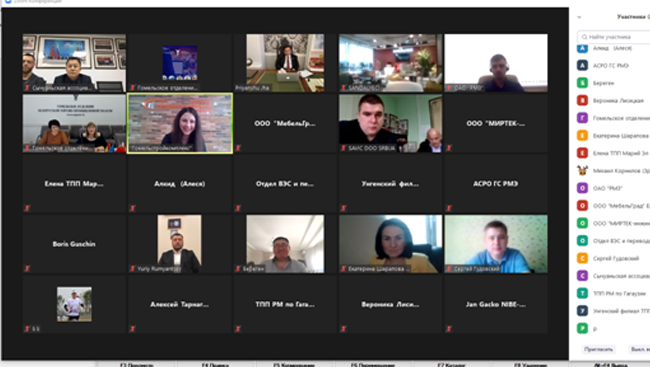 The presentation of the activities of the largest construction company in the Gomel region – LLC "Gomel Engineering Company" – the managing company of the Stroyengineering Group holding – was held by its representative Olga Rubanova.
The chairman of the Union of Trade and Industry Promotion Organizations Priyanshu Jha (India) proposed concrete steps to expand cooperation.
Chairman of the Sichuan Association in Russia and the CIS countries Zeng Aiguo (China) noted the importance of Belarusian-Chinese cooperation, including regional contacts in the construction sector, and also suggested using the Association's potential to find partners in the Chinese market.
The participating companies of "Building a House" were given the opportunity to place commercial offers and advertising materials on the website bizgomel.by. 11 companies presented their products and services, including: LLC "BZT Ukraine", "Savić doo" (Serbia), OJSC "Rechitsa Hardware Plant" (Belarus), LLC "Mirtek Engineering" (Belarus), "NIBE-BIARAR" (Poland), LLC "Alkid" (Belarus), LLC "Aliot" (Bryansk, Russia), "Sandalyeci" (Turkey), LLC "Furniture Grad" (Bryansk, Russia).
The new format of the construction exhibition "Building a House-2021" brought together more than 50 participants from 10 countries of the world (Russia, Ukraine, Moldova, Kazakhstan, India, China, Spain, Turkey, Poland, Belarus).
At the preliminary request of companies, the organizers made a  negotiation schedule and more than 20 individual profile B2B were held.