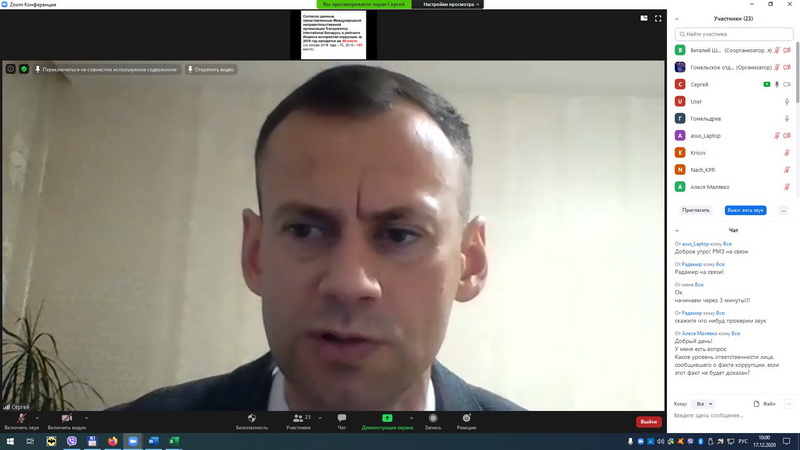 On December 17, 2020, an online seminar "Anti-corruption measures" for employees of enterprises in the Gomel region was held.
During the online seminar, the listeners got acquainted with the changes in the field of anti-corruption legislation, learned how to prevent corruption, as well as responsibility for violations. Also, a list of regulatory documents was proposed for study – it is necessary for the formation of the organization's anti-corruption policy and the prevention of corruption.
The event was attended by 39 representatives of 13 enterprises of the Gomel region.