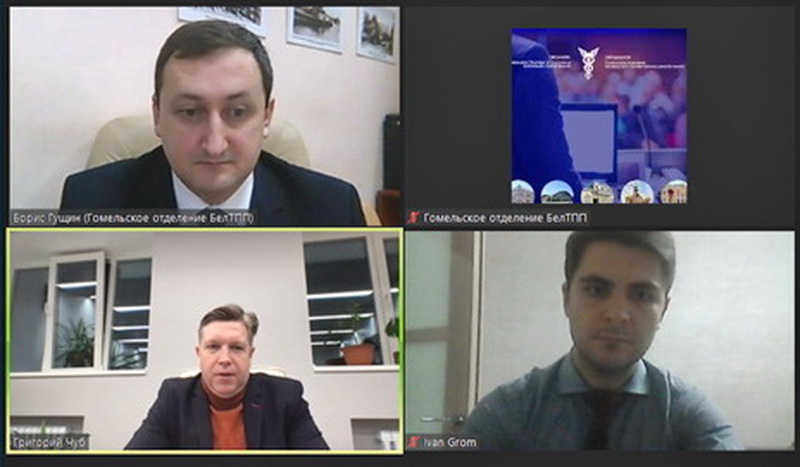 On December 21, 2020, a working online meeting between Deputy General Director of the Gomel branch of BelCCI Boris Guschin and Executive Director of the Magadan Regional Fund for the Entrepreneurship Promotion Grigoriy Chub took place.
Discussing the prospects for cooperation, the parties held presentations of the regions, highlighting the features of economic development, business structure, ways of developing trade.
Boris Guschin acquainted Mr. Chub with the activities of the business platform Gomel Pro Business and confirmed readiness to place commercial offers of the Magadan region business community on electronic resources of the Gomel branch of BelCCI.
In addition, agreements were reached to conduct b2b negotiations in online format half-year period of 2021.