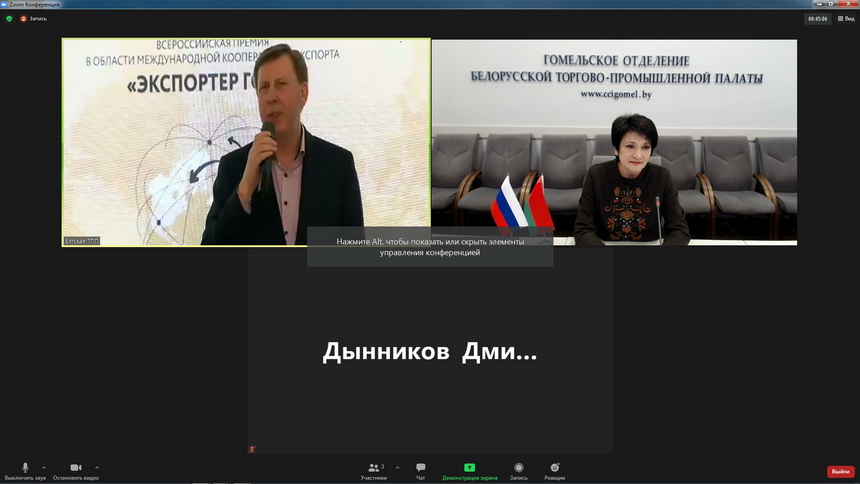 The results of the "Exporter of the Year" competition, organized within the framework of the Russian national project "International Cooperation and Export", were summed up in the Kirov Region. The award ceremony for the best exporters of 2020 was held on March 18 in Kirov.
The event was attended by representatives of large industrial enterprises, small and medium-sized businesses.
The organizer of the contest is the Export Support Center of the Kirov Region with the assistance of the Ministry of Economic Development and Business Support of the Kirov Region, with the participation of the Vyatka CCI Union.
The Deputy Chairman of the Government of the Kirov region, Minister of Agriculture and Food A. Kotlyachkov, Vice-President of the Chamber of Commerce and Industry of the Russian Federation V. Padalko and other guests of the event gave welcoming speeches.
The Gomel branch of the BelCCI, as the leading partner of the Kirov region, was given the opportunity to address congratulations on the live broadcast of the ceremony.
Making a presentation, General Director of the Gomel branch of the BelCCI M. Filonova summed up the results of cooperation with partners of the Kirov region, outlined the prospects for further cooperation and congratulated the participants of the event, the winners of the contest.