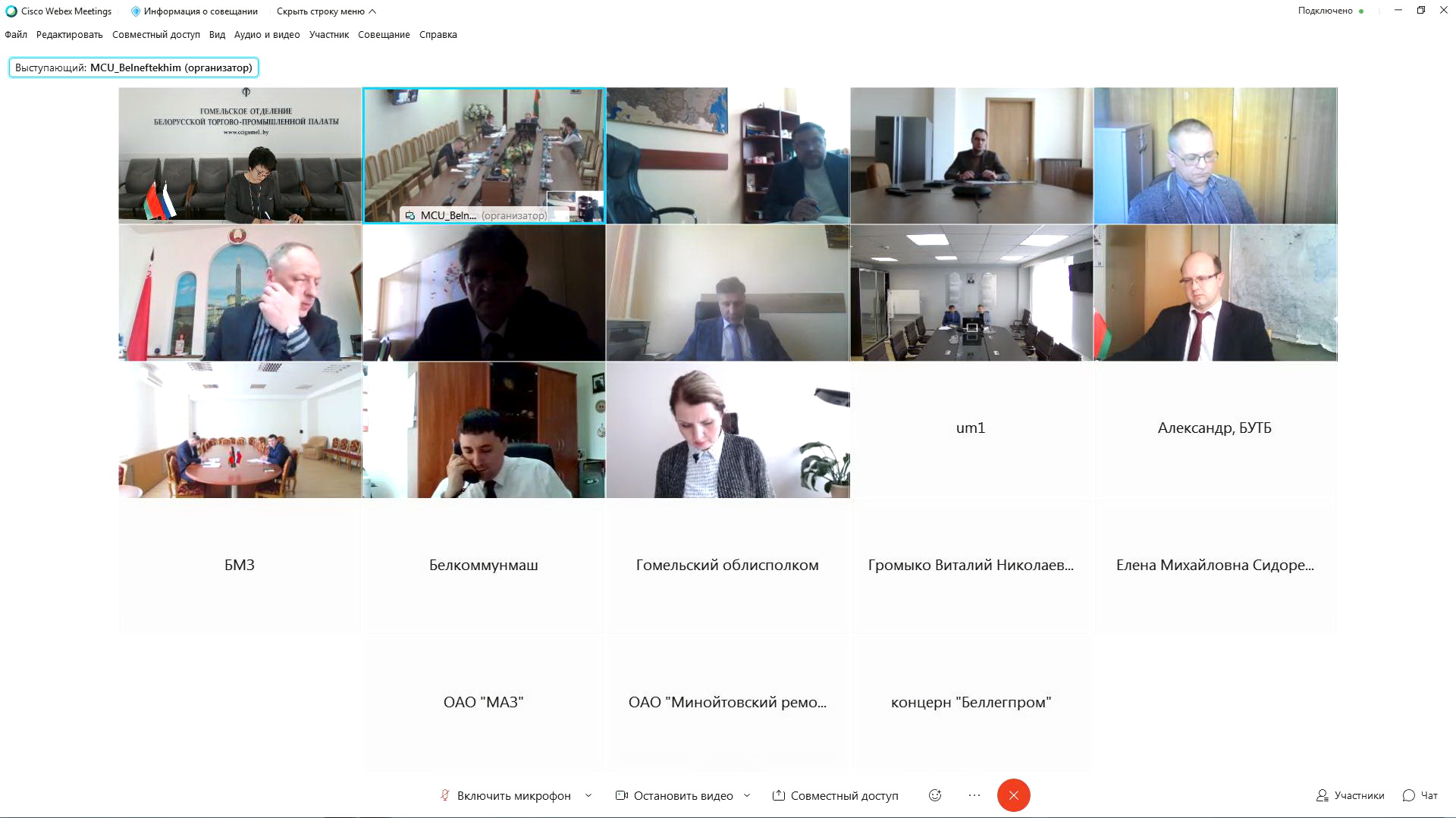 On March 25, 2021, General Director of the Gomel branch of the BelCCI M. Filonova took part in a meeting of the Belarusian part of the Working Group on cooperation between the Republic of Belarus and the Republic of Bashkortostan of the Russian Federation (in the format of video conferencing).
The session was moderated by the chairman of the concern "Belneftekhim" A. Rybakov.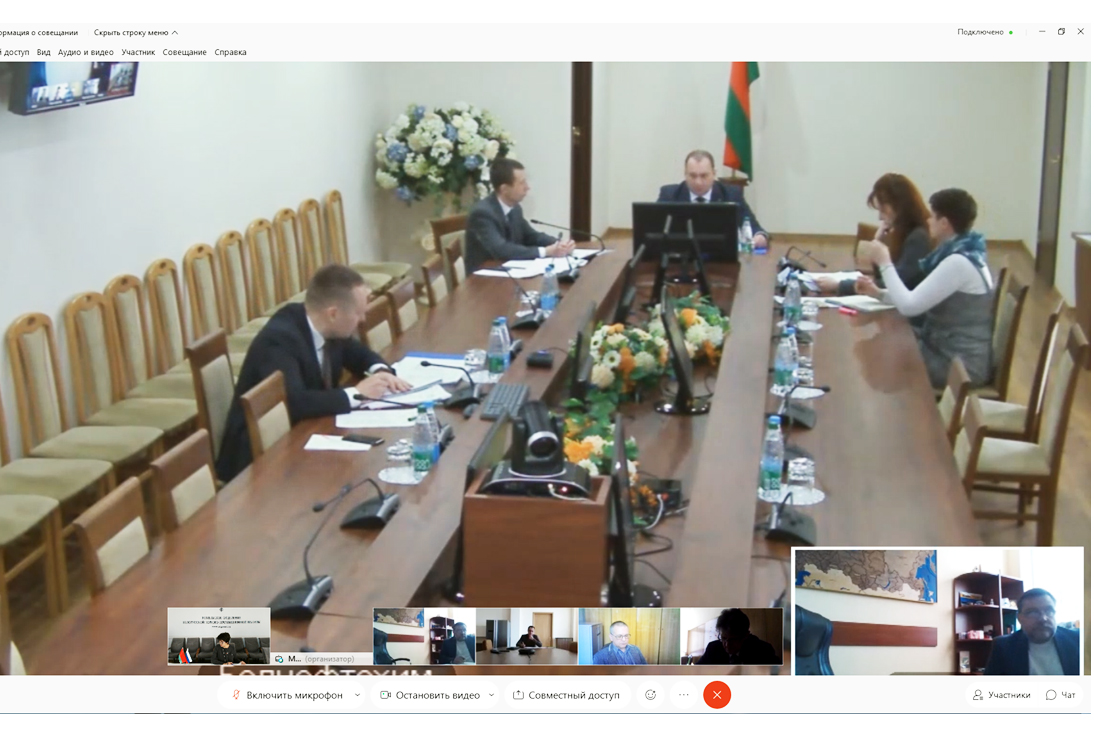 The meeting was attended by the head of the department of the Embassy of the Republic of Belarus in Ufa Karpovich A.B., consultant of the main department of the wind farm of the Ministry of Industry of the Republic of Belarus A.N.Bortsevich and representatives of 16 Belarusian enterprises.
Director General of the Gomel branch of the BelCCI M.V. Filonova informed the members of the Working Group about active cooperation with the Union of the Chamber of Commerce and Industry of the Republic of Bashkortostan: about the business mission of the two regions, during which the Cooperation Agreement was re-signed, and about the second stage of the Business Mission planned for the end of April in the interests of Belarusian enterprises.
Also during the meeting in a dialogue format, topical issues of cooperation between Belarus and Bashkortostan, ways of their solution were discussed.