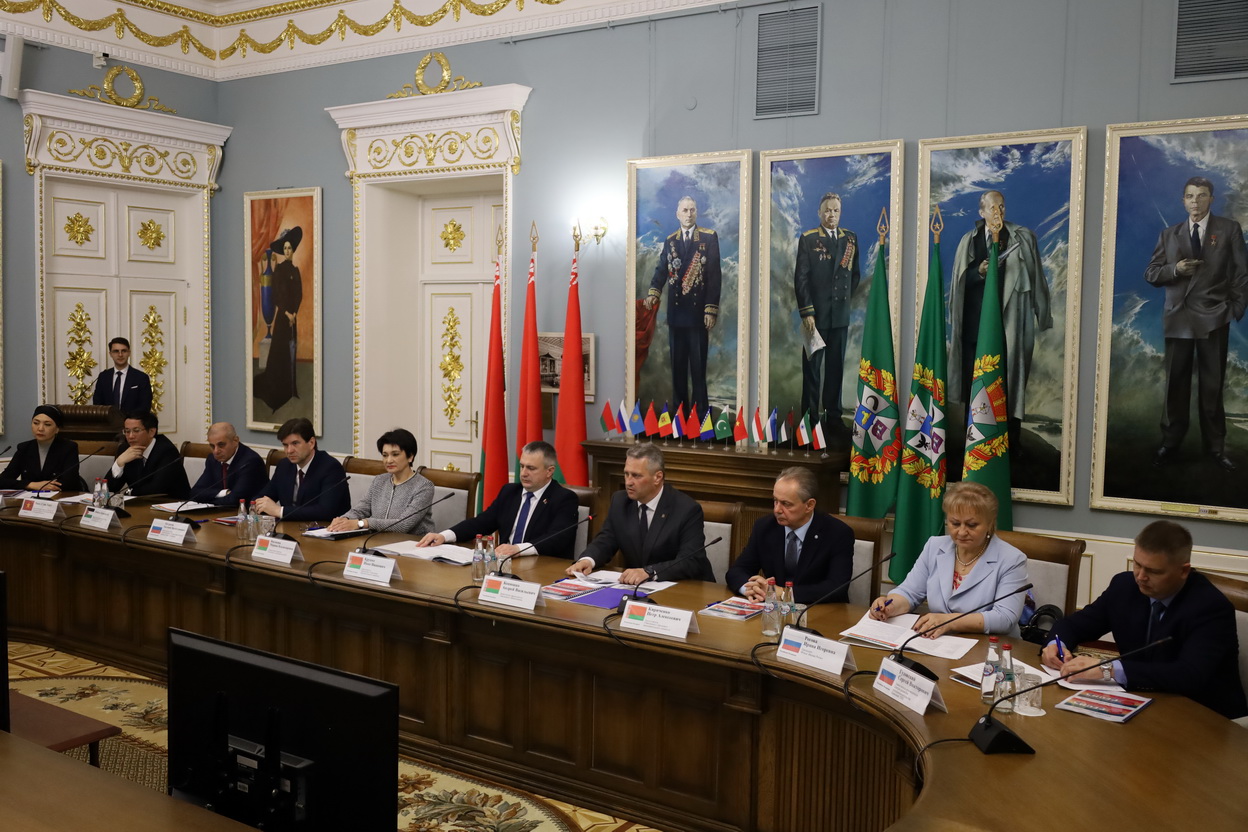 On May 19, 2022, the solemn opening ceremony of the XXIII International Exhibition "Spring in Gomel" was held in the reception hall of the Rumyantsev-Paskevich Palace. This year, the main event of the exhibition – "Business Spring" – is held in a hybrid format: in person and online on the electronic platform GomelProBusiness (bizgomel.by). Representatives of authorities and heads of six delegations from Russia, Kazakhstan, Palestine and Vietnam took part in the opening ceremony in person. More than 100 foreign partners were connected to the online broadcast.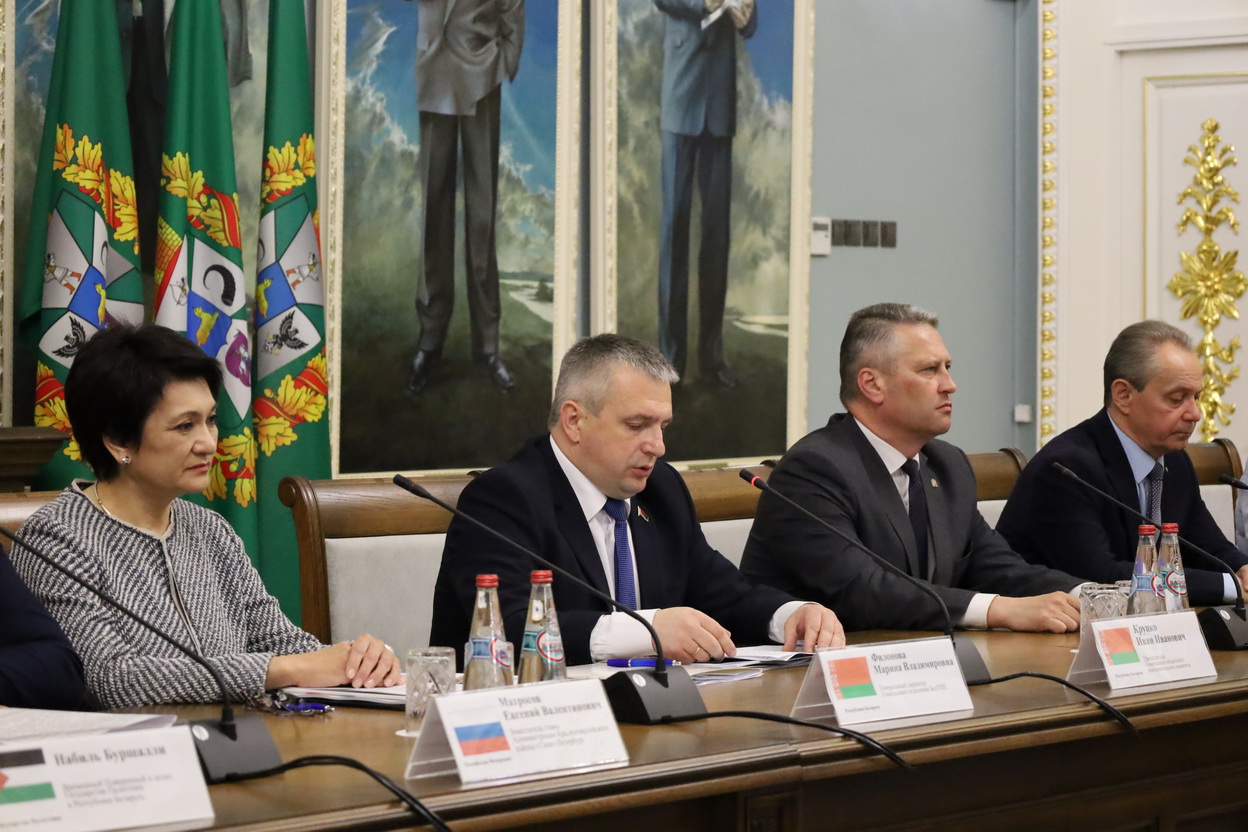 The chairman of the Gomel regional executive committee Ivan Krupko made a welcoming speech. Noting the relevance and effectiveness of "Spring in Gomel" as a business platform, he expressed the hope that the upcoming regional meetings and negotiations would lead to new mutually beneficial contracts and effective cooperation. Andrey Konyushko, deputy chairman of the Gomel regional executive committee, introduced the participants of the ceremony to the economic potential of the Gomel region.
Speaking with a brief overview of the history of the formation and modern formats of the exhibition "Spring in Gomel", Marina Filonova, General Director of the Gomel branch of the BelCCI, said that businesses from 15 countries, 42 Chambers of Commerce and Industry from 29 Russian regions are participating in this year's events. 25 events of the business program include regional meetings, webinars, round tables. More than 100 B2B negotiations announced. The individual programs of participants of«Vesna» include visits to 19 enterprises.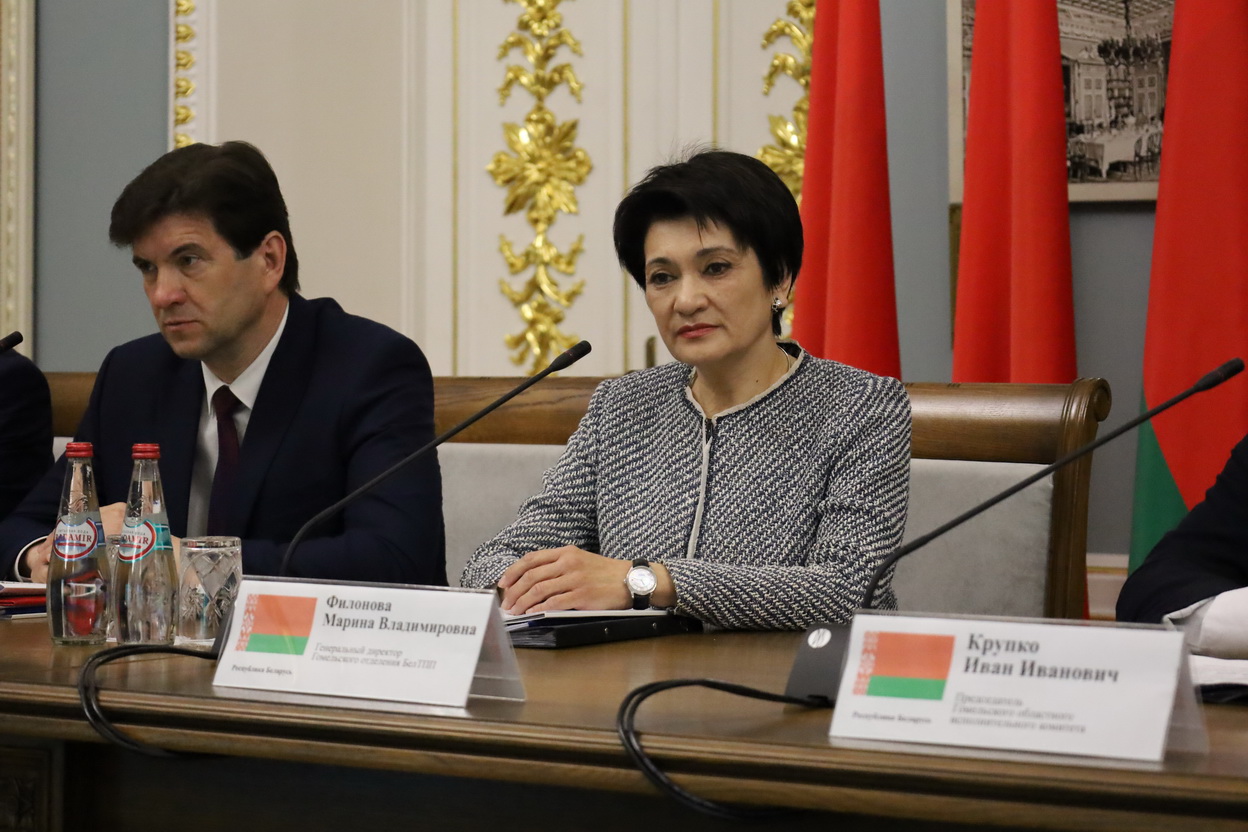 The main topics are: expansion of the format of interregional cooperation, search for partners, promotion of products and services to new markets, discussion of proposals for import substitution, industrial cooperation, the use of international electronic and trading platforms, problematic issues of force majeure and other challenges of our time.