On May 23, 2022, a regional meeting was held with the Stavropol region of the Russian Federation, organized by the Gomel branch of the Belarusian Chamber of Commerce and Industry together with the Union "Chamber of Commerce and Industry of the Stavropol region".
The meeting was attended by 27 organizations of the Republic of Belarus and the Stavropol region.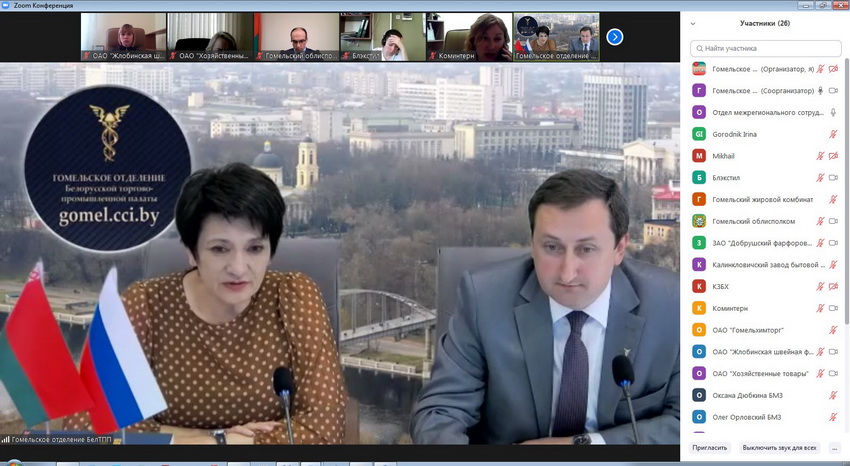 Opening the meeting, Director General of the Gomel branch of the BelCCI Marina Filonova noted the importance of the regional aspect in enhancing contacts between the Gomel region and the Stavropol region, taking into account the similarity of potentials and the interest of companies producing innovative and high-tech products.
Mikhail Akunets, Deputy Chairman of the Economy Committee of the Gomel Regional Executive Committee, made a presentation on the economic and investment potential of the modern Gomel region.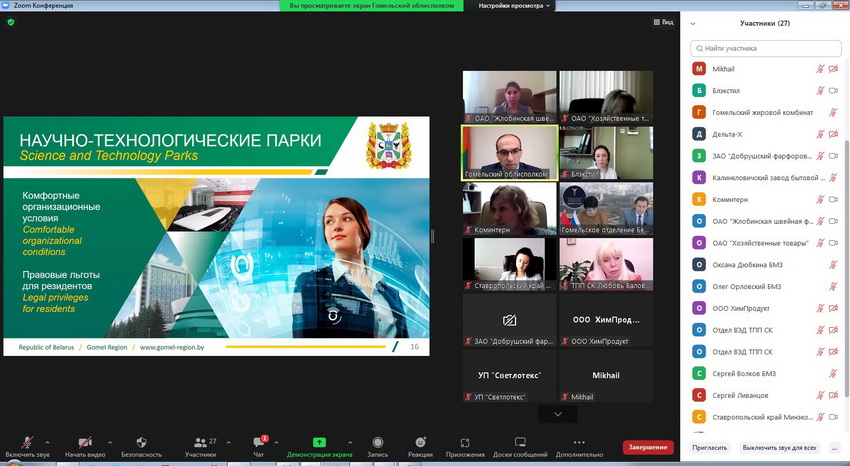 Deputy Minister of Economic Development of the Stavropol region Suzanna Damir, speaking with a report on the potential of the region, noted that the regional Administration is actively working with the Brest, Vitebsk, Minsk regions. The industrial complex of Stavropol has over four hundred large and medium-sized enterprises. The region has a highly developed chemical industry, mechanical engineering, electrical industry, oil production, and glass. The mineral and raw material potential of recoverable reserves and predicted mineral resources is more than 40 billion euros.
The visiting card of the region are the resorts of the Caucasian Mineral Waters: Pyatigorsk, Kislovodsk, Essentuki, Zheleznovodsk.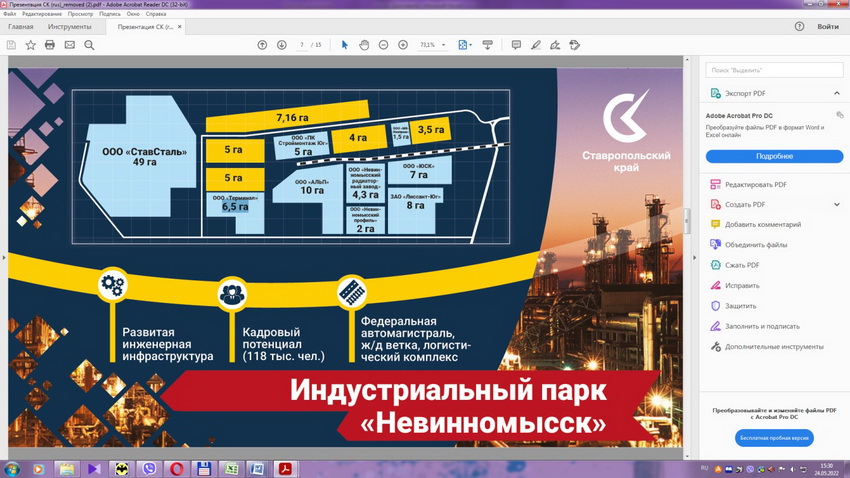 In the presentation of the Gomel region and the Gomel branch of the BelCCI, Boris Guschin, Deputy General Director, informed about the possibilities of the electronic platform for international contacts GomelProBusiness (bizgomel.by), proposed to intensify the exchange of commercial proposals, and also invited the enterprises of the Stavropol region to take part in the upcoming international events of the Gomel branch of the BelCCI: Republican the universal fair "Paleskaya skarbnitsa" and the international event "Business Days in Gomel".
From the Belarusian side, the presentations of the activities were held by Zhlobin Garment Factory JSC and Svetloteks Company.
Delta-X LLC and KhimProdukt LLC participated in the negotiations from the Russian side.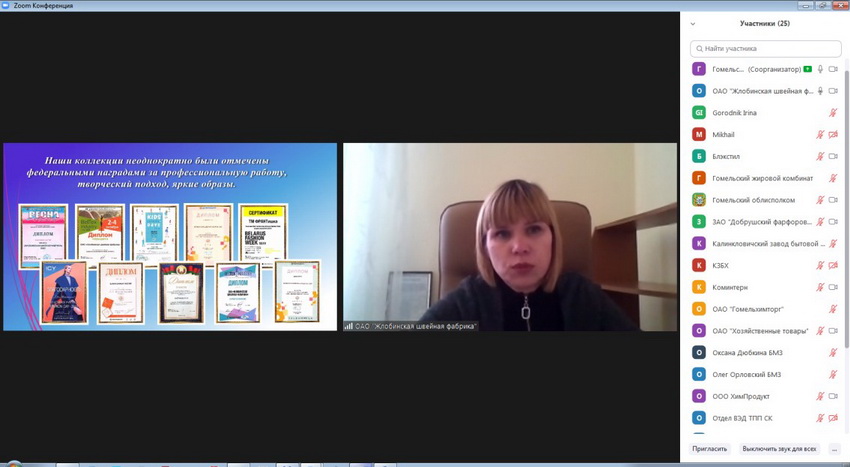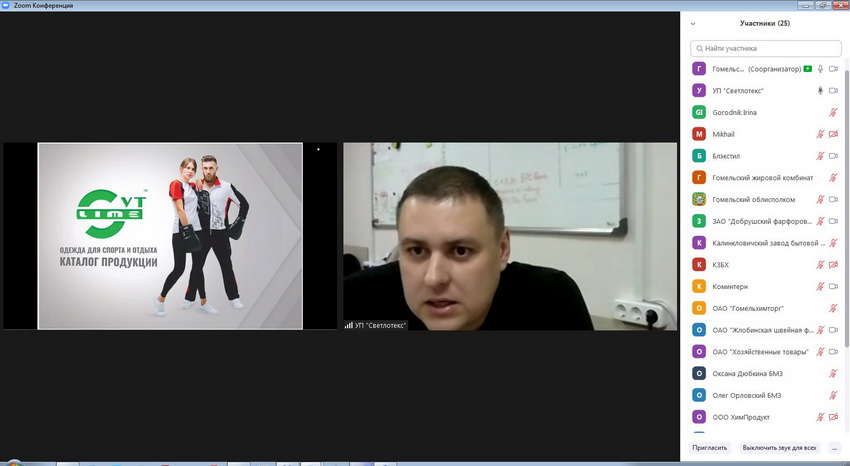 As a result of the meeting, commercial offers from 5 enterprises of the Gomel region were sent to the Union "CCI of the Stavropol region" for distribution among those interested: JSC "Zhlobin garment factory",
PSUE "Svetloteks", JSC "Komintern", CJSC "Tanis", JSC "Kalinkovichsky plant household chemistry".