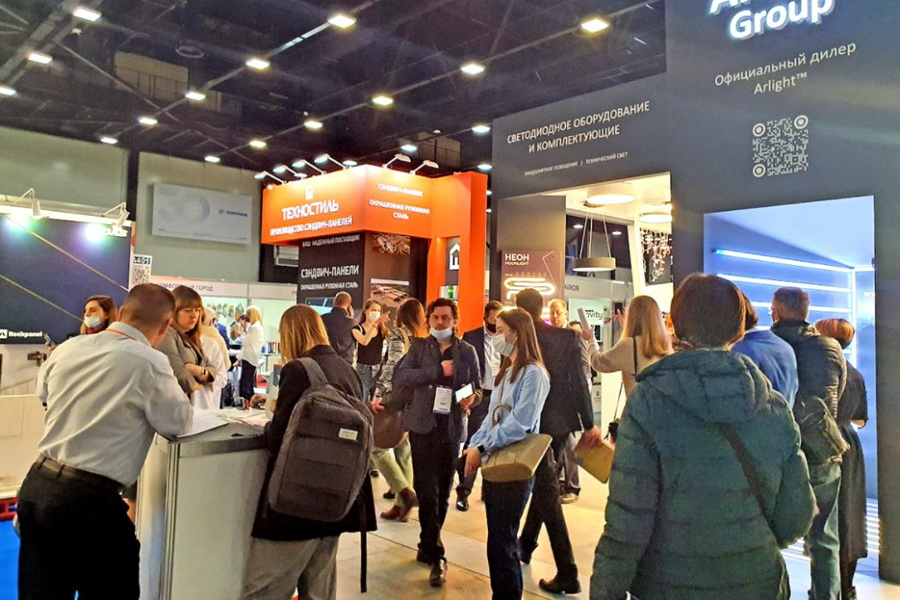 On 19 March 2022, in continuation of the visit to St. Petersburg, the Belarusian delegation headed by Mikhail Zhitnikov, Head of the Exhibition and Fairs Department of the Gomel Branch of the BelCCI, visited the International Construction Exhibition "InterStroyExpo 2022". Negotiations were held at the stands.
Within the framework of the plenary session of the IBC Construction Congress, held with the support of Government officials of St. Petersburg and Leningrad Region, with the participation of representatives and founders of Russian construction companies, the heads of Belarusian enterprises were familiarized with the immediate prospects and plans for construction in the region.
Also, in the course of the visit, on April 20, a meeting with Igor Milidovich, the head of the department of the Embassy of the Republic of Belarus in St.Petersburg, was held. The parties discussed the results of the business mission as well as possible variants of cooperation between the Belarusian enterprises and the Northern Capital.