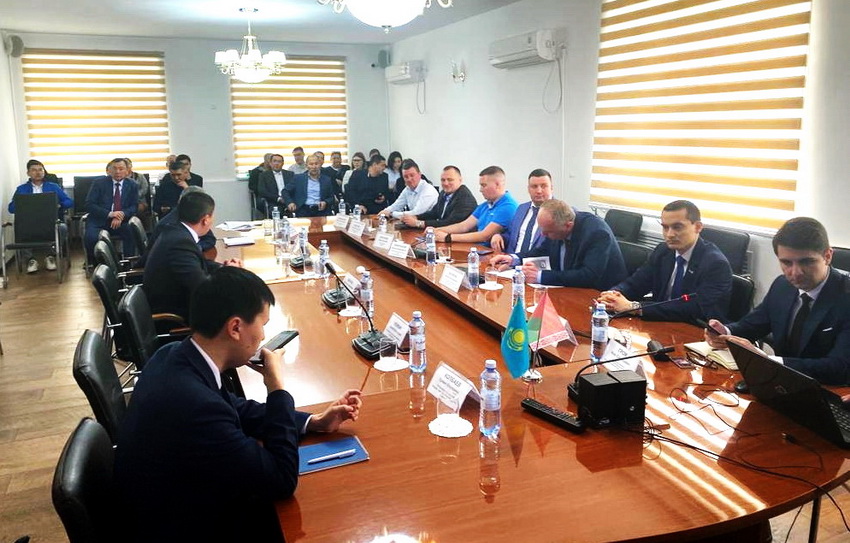 On April 26-30, 2022, a visit of Belarusian business circles to Atyrau (Republic of Kazakhstan) was organized by the Gomel branch of the Belarusian Chamber of Commerce and Industry. The delegation included representatives of the Volkovysk JSC "Bellakt", CJSC "Minsk Soft Drinks Plant", LLC "KimaBel", Vasilevichy and Yelsk forestry enterprises, as well as the Gomel State Production Forestry Association. The interests of the enterprises of the Gomel region – PUE "Kalinkovichi Dairy Plant", JSC "Krasny Mozyryanin", HI "Sanatorium" Mashinostroitel", LLC "LetoBel", LLC "SKAYA Drev" – were represented by the Gomel branch of BelCCI.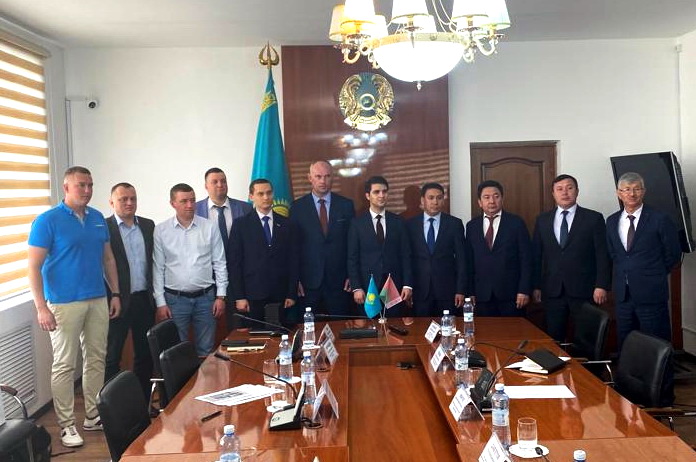 On April 28, at a meeting in the Akimat of the city of Atyrau with the participation of Deputy Akim Umarov E.B. and heads of relevant departments, Ivan Grom, Deputy Head of the FES Department of the Gomel branch of the BelCCI, presented the economic potential of the Gomel region and the activities of the Gomel branch. The prospects for foreign trade cooperation between business regions were discussed.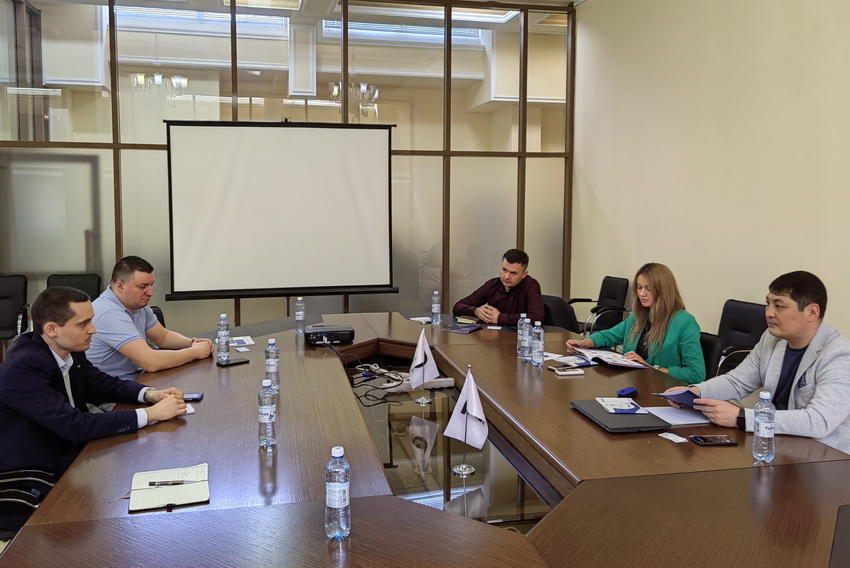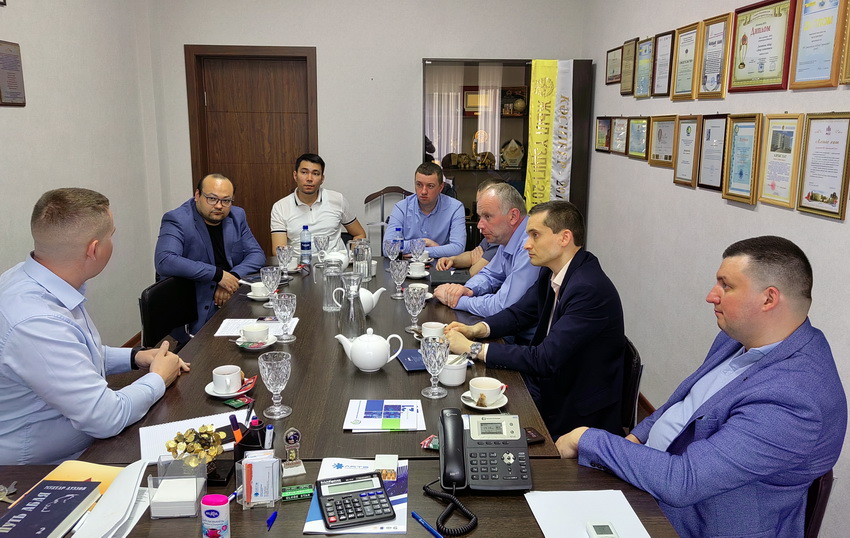 A series of negotiations on the supply of food products of Belarusian manufacturers were held with the leadership of the largest retail chains in the Atyrau region, including a wholesale distribution company with 11 branches in Western Kazakhstan.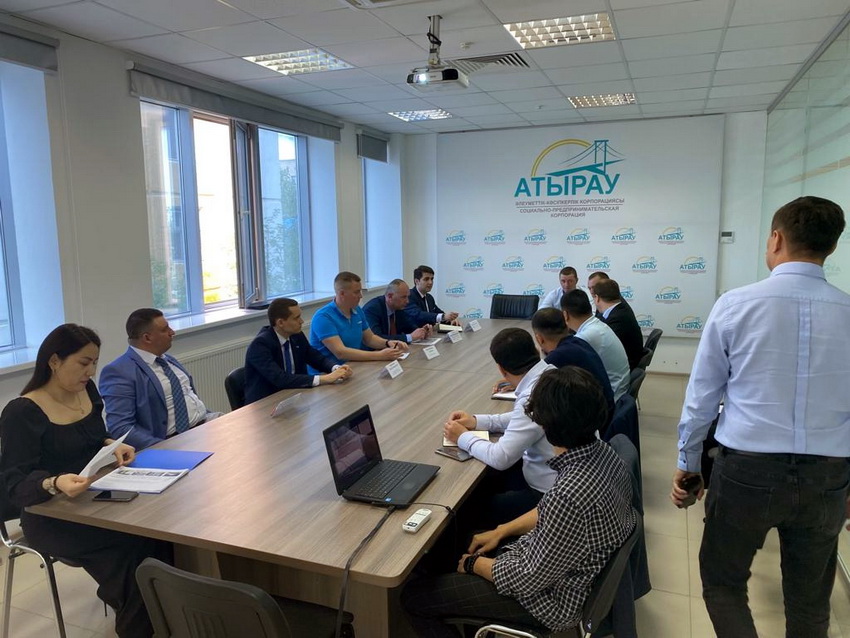 The issues of importing lumber from Belarus were discussed in detail with the heads of construction and procurement departments, developers of the Atyrau region at specialized B2B negotiations in the Akimat, as well as within the framework of an extended meeting during a visit to NC SEC Atyrau JSC with First Deputy Chairman of the Board Takhanov D.B.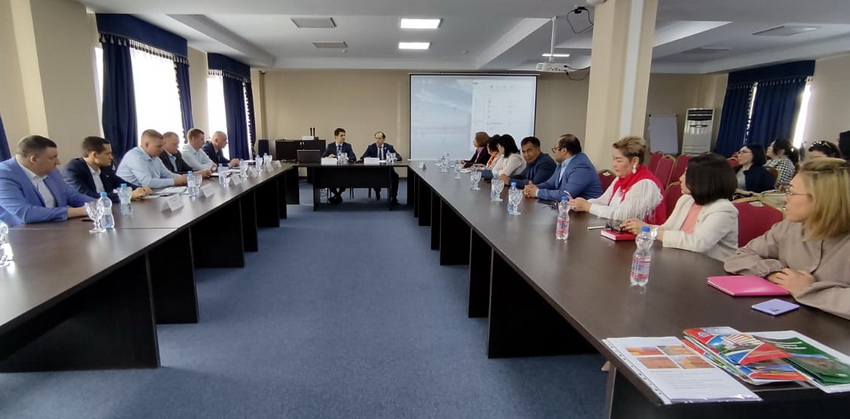 The topic of supplies of Belarusian lumber was continued in the Chamber of Entrepreneurs of Atyrau region. Based on the results of the negotiations with the heads of Kazakhstani retail chains and companies, the director of the Chamber Suyunbaev N.B. confirmed his interest in intensifying business contacts and exchanging information with Belarusian partners. The return visit of Kazakh companies to the Gomel region is expected soon and will be held as part of the XXIII International Exhibition "Spring in Gomel".