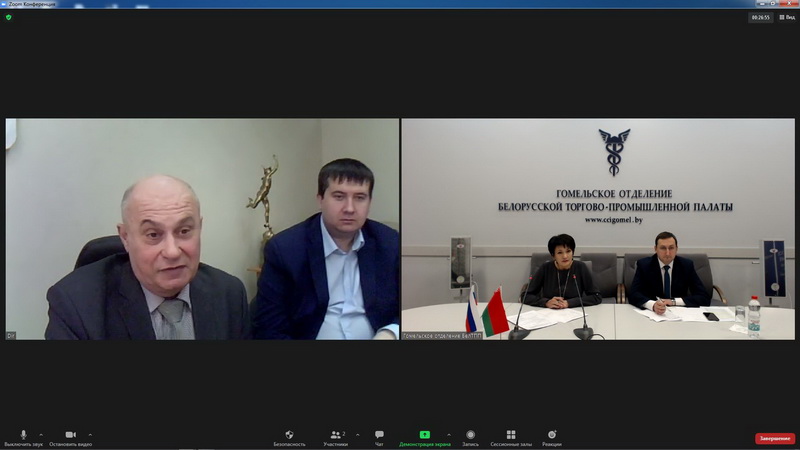 On December 14, 2020, an online meeting was held between Gomel branch of the BelCCI represented by General Director Marina Filonova and Deputy General Director Boris Gushchin with Udmurt Chamber of Commerce and Industry Union represented by President Vladimir Pokras and director of the training center Alexey Rybakov.
Discussing inter-chamber cooperation, the participants of the meeting expressed their intention to organize business visits to the Gomel region and Udmurtia in 2021 for the participation in the main congress and exhibition events of the regions – International Exhibition "Spring in Gomel" and in the Exhibition of Mechanical Engineering (Izhevsk, 2021). Also during the conversation, the parties indicated a reciprocal interest in conducting industry-specific B2B: in the production of medical equipment and the automotive industry.
In addition, the heads of the chambers reached an agreement on the exchange of catalogs and commercial offers of Belarusian and Udmurt enterprises for subsequent placement on their Internet resources.