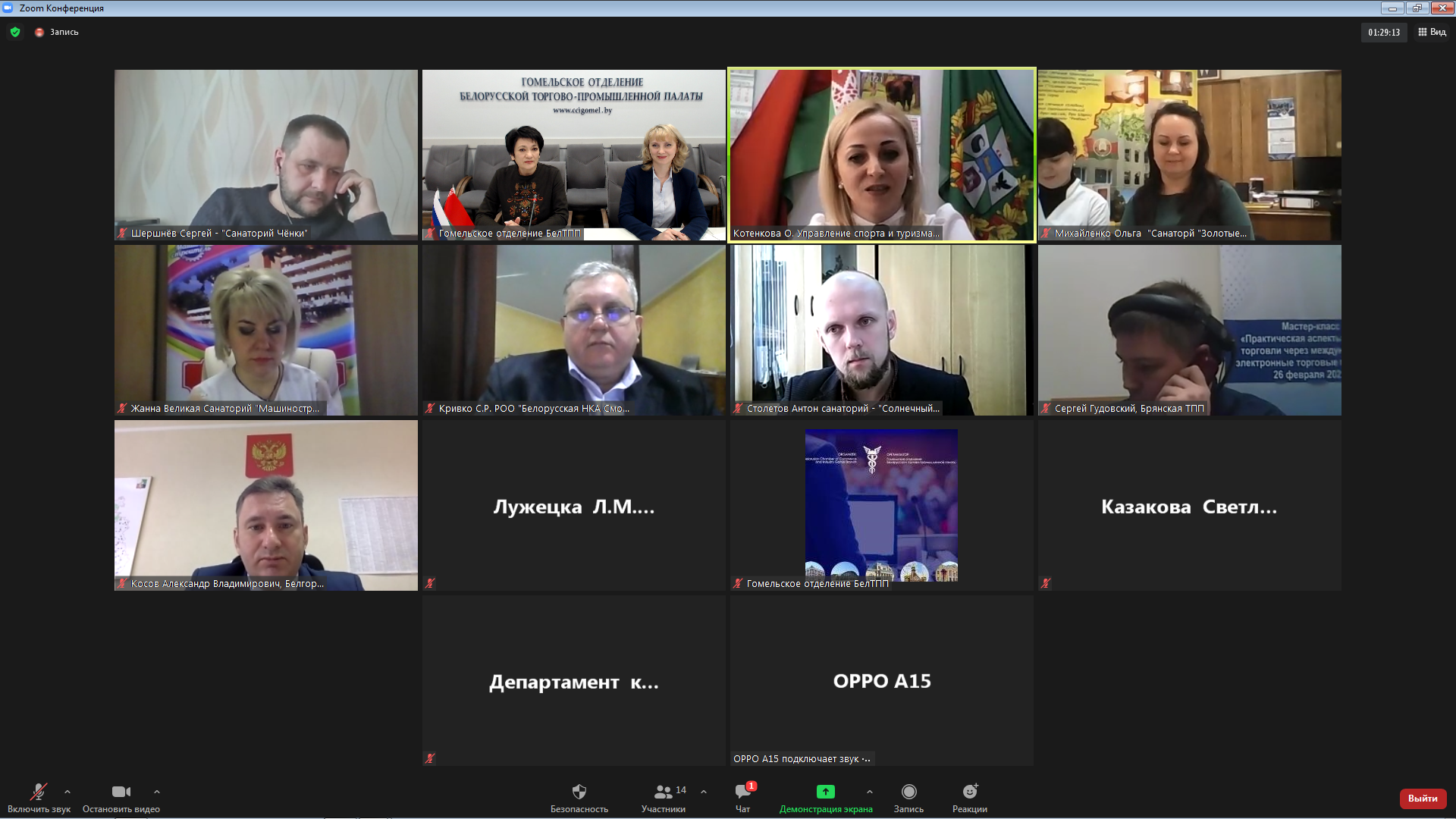 February 26, 2021, specialized online-meeting between Gomel region sanatorium and resort organizations and Bryansk, Smolensk and Belgorod regions business representatives and tourism companies took place. Chambers of commerce and industry, as well as health-care, tourism, and culture departments of Bryansk, Smolensk, and Belgorod regions supported the initiative of Belarusian Chamber of Commerce and Industry that hosted of the event.
General Director of Gomel Branch of the BelCCI, Marina Filonova, and a representative of Gomel region Executive Committee Department of Sports and Tourism, Olga  Kotenkova, made a welcome speech. On behalf of the Russian party, speech was made by head of Belgorod CCI Social Policy, Education, Medicine and Culture Committee, Aleksandr Kosov, Chair of Belarusian National Culture Autonomy of Smolensk region, Sergei Krivko, deputy-head of Bryansk CCI Center of entrepreneurial development, Sergei Gudovskiy.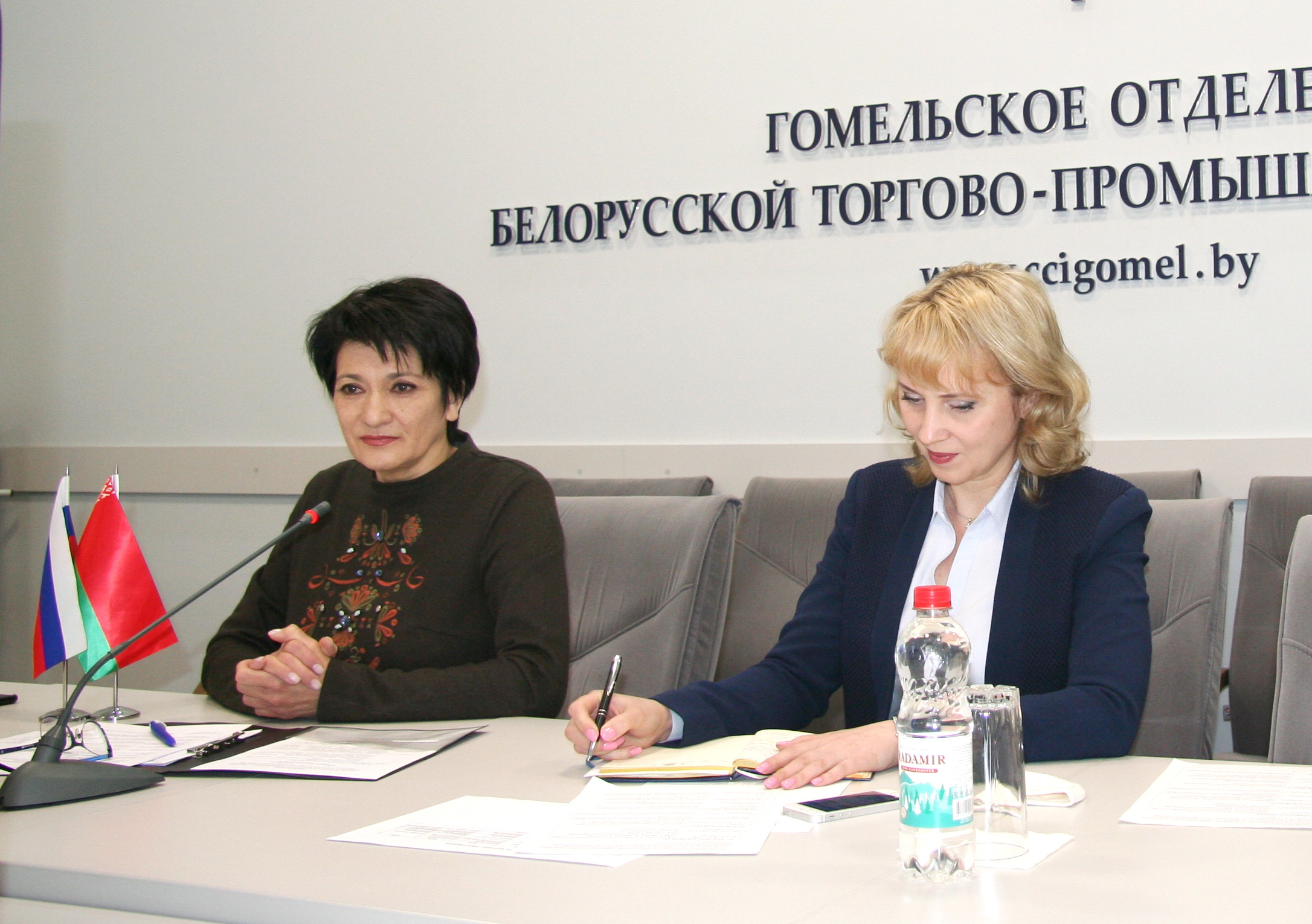 During the event, Belarusian sanatorium resort organizations were presented to the participants, amongst the organizations:  "Machine Builder" sanatorium, "Golden Sand" sanatorium, "Chenki" sanatorium, "Belorusneft" enterprise "Sunny Beach" sanatorium. Participants also engaged in one-on-one negotiations.
By the end of the meeting, participants reached agreements on mutual visits to explore the sanatoriums' infrastructure.
The two sides confirmed their intention to exchange commercial proposals for the further publication on digital media.