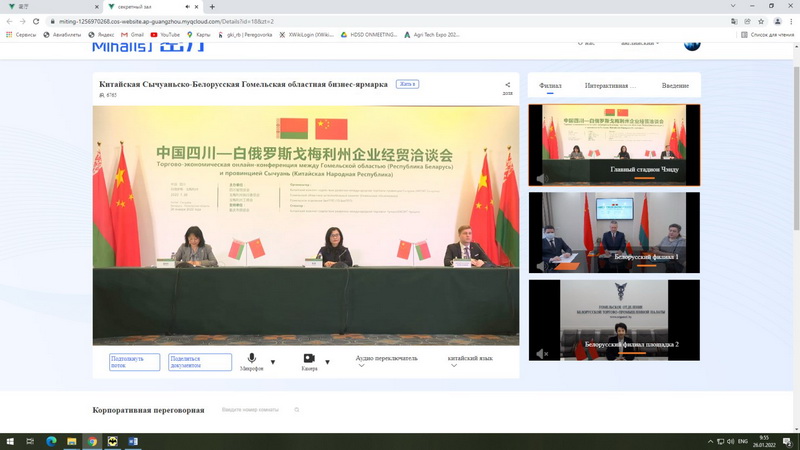 On January 26, 2022, was held an online trade and economic conference between Gomel region (Republic of Belarus) and Sichuan Province (People's Republic of China).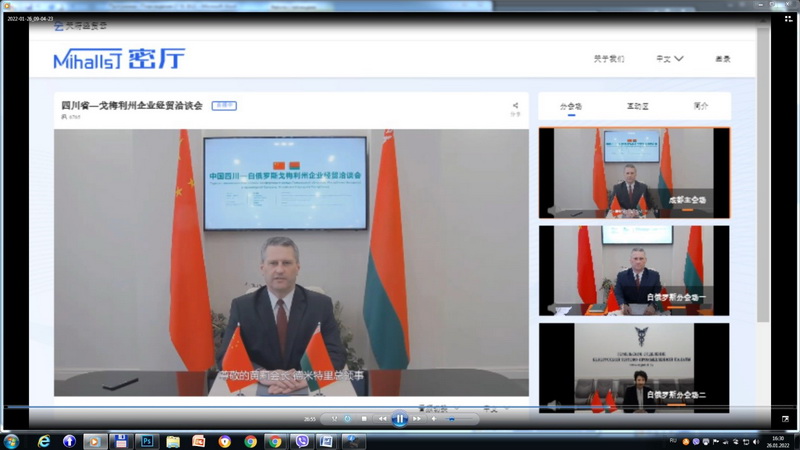 The participants of the videoconference were welcomed by Deputy Chairman of the Gomel Regional Executive Committee Andrey Konyushko and President of the China Committee for the Promotion of International Trade in Sichuan Province Huang Li.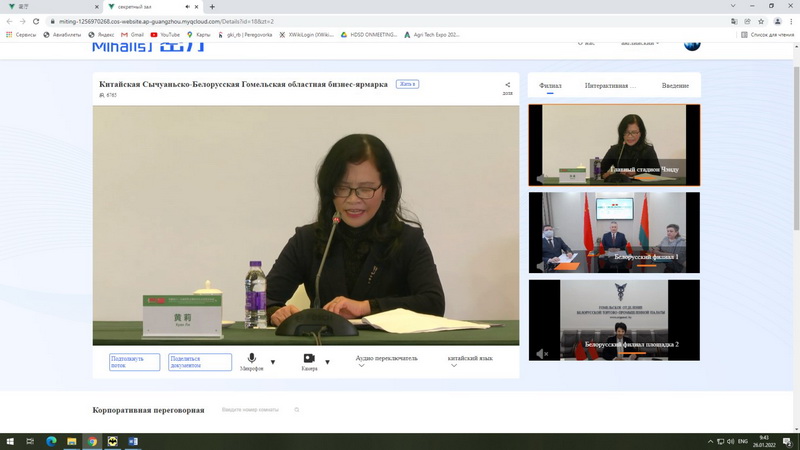 For more than 30 years, Republic of Belarus and People's Republic of China have been linked by trade and economic relations.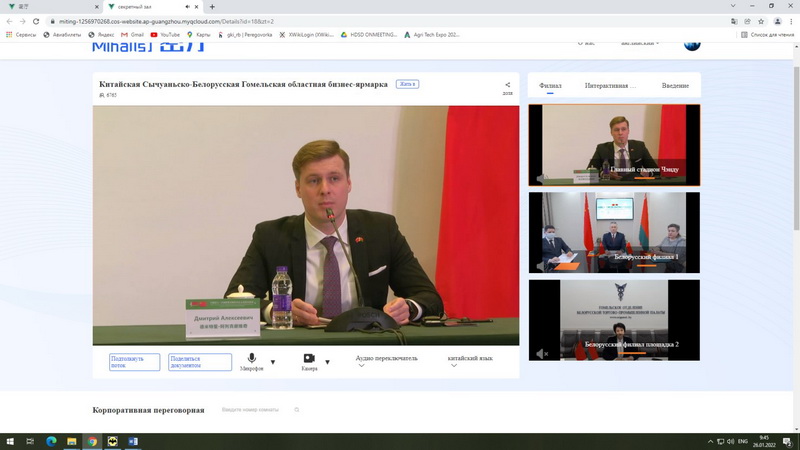 Dmitry Yemelyanov, Consul General of the Republic of Belarus in Chongqing, spoke about the prospects for cooperation with Sichuan Province.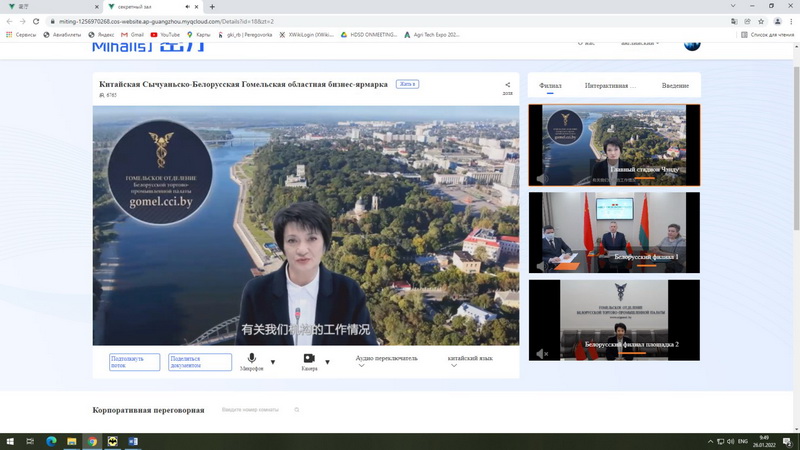 Marina Filonova, General Director of the Gomel branch of Belarusian Chamber of Commerce and Industry, made a presentation on the activities of the Gomel branch of BelCCI, dwelling in detail on the development of the "Chinese direction" by the Branch, as well as proposals for cooperation with Sichuan province.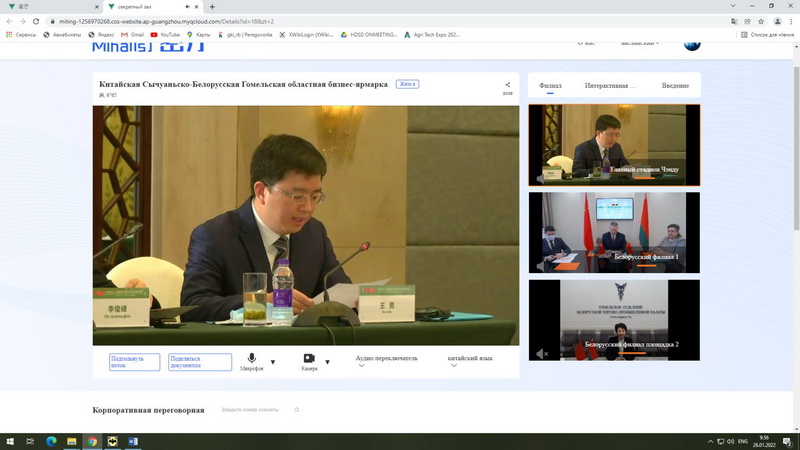 The conference was attended by representatives of the committees and companies of Sichuan province, enterprises and organizations of Gomel region. Presentations of the activities of Belarusian and Chinese companies in various fields took place.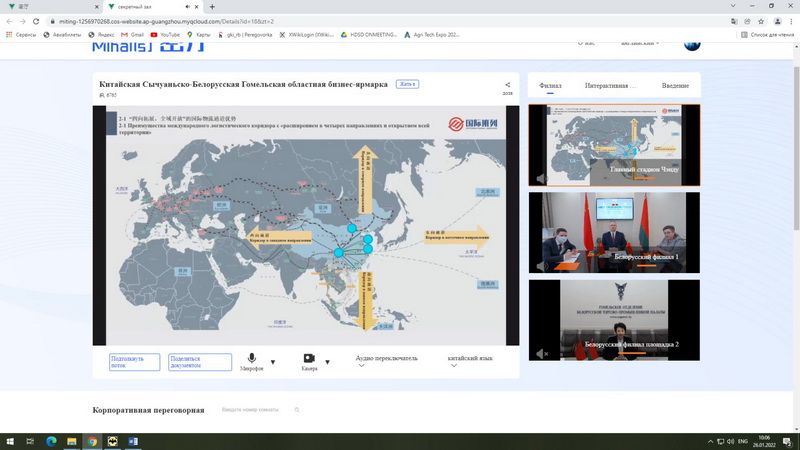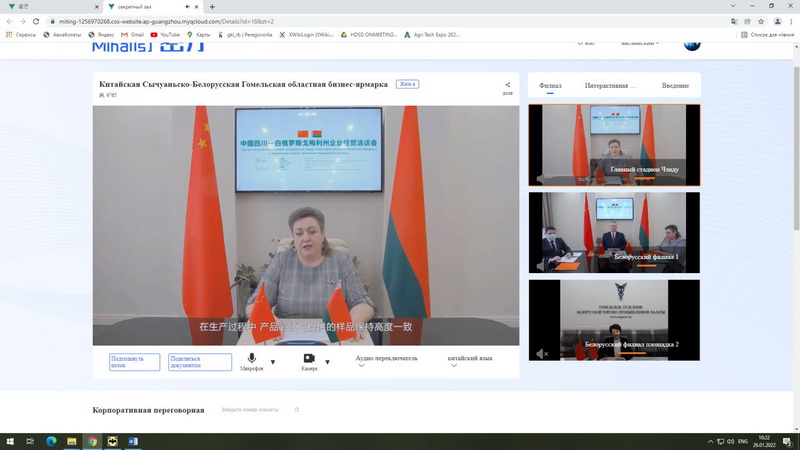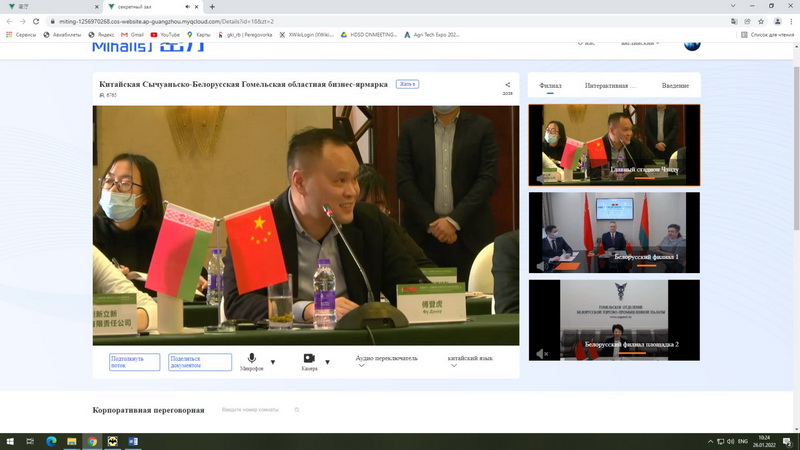 By the end of the official part were organized individual B2B negotiations. Gomel enterprises took part in 48 meetings: JSC "Holding Management Company" Gomel Meat and Dairy Company", SI "Gomeloblprom", RUE "Belorusneft-Osobino", JSC "Rassvet Poultry Farm", JV JSC "Spartak", JSC "Gomel Distillery plant "Radamir", OJSC "Gomel Fat Plant" and OJSC "Gomelkhleboprodukt".