On February 17, 2022, a meeting of the Joint Working Group on Cooperation between the Kursk Region and the Republic of Belarus was held under the chairmanship of the Minister of Communications and Informatization of the Republic of Belarus Konstantin Shulgan and the Governor of the Kursk Region Roman Starovoit.
During the meetings were considered issues of interaction between the Belarusian and Russian sides following the results of 2020-2021.
Welcoming the participants of the meeting, Konstantin Shulgan noted that this was the first meeting since January 2020 organized at such a high level. Despite the pandemic, most of the planned activities took place.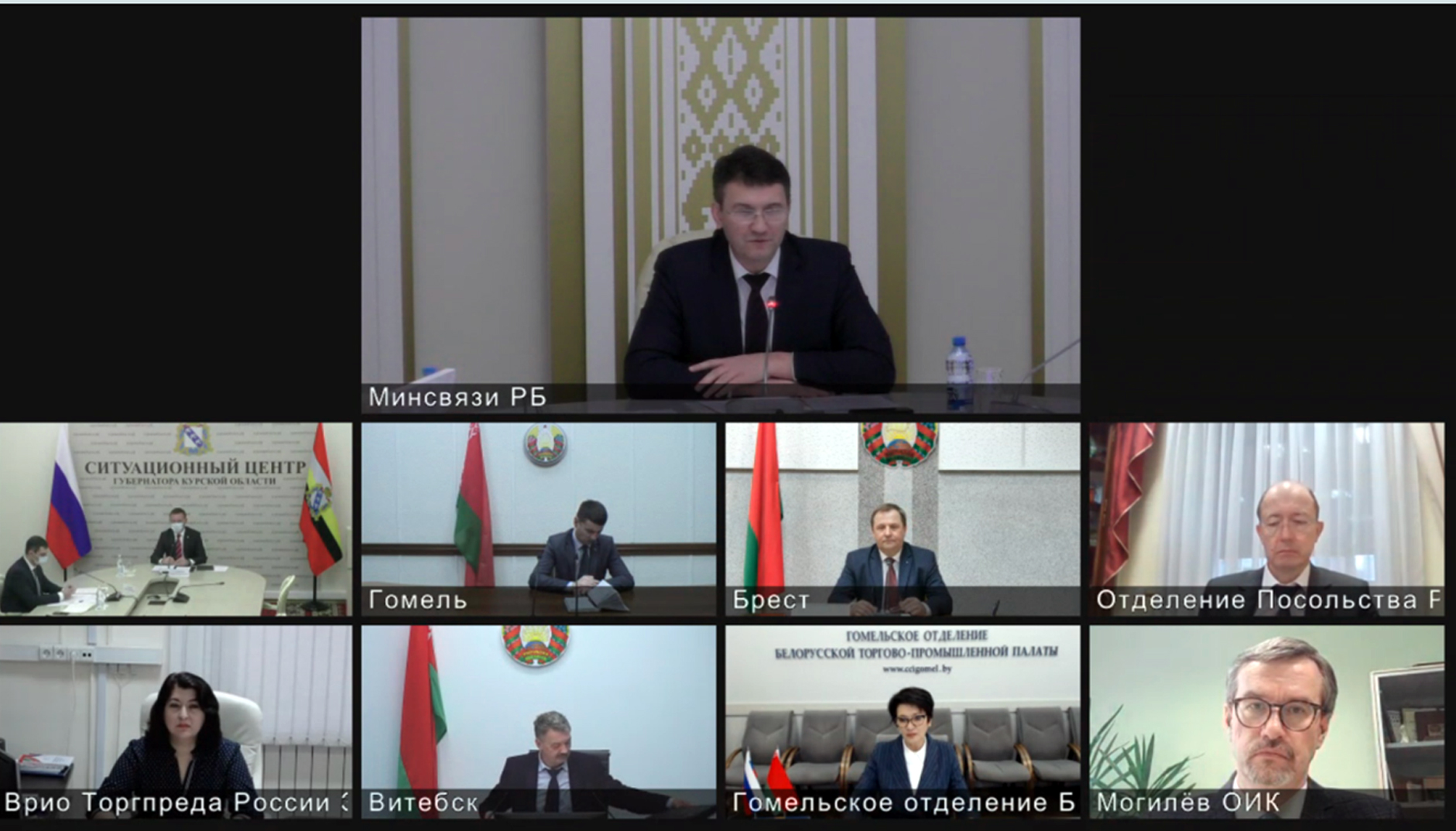 Covering the issues of foreign trade between Belarus and the Kursk region, Assistant Minister Natalya Aleshkevich noted that the trade turnover increased 1.5 times compared to the previous year.
The structure of deliveries shows that Belarusian equipment, components, spare parts, furniture, knitwear, dairy and sausage products, services of construction organizations are traditionally in demand in the Kursk region.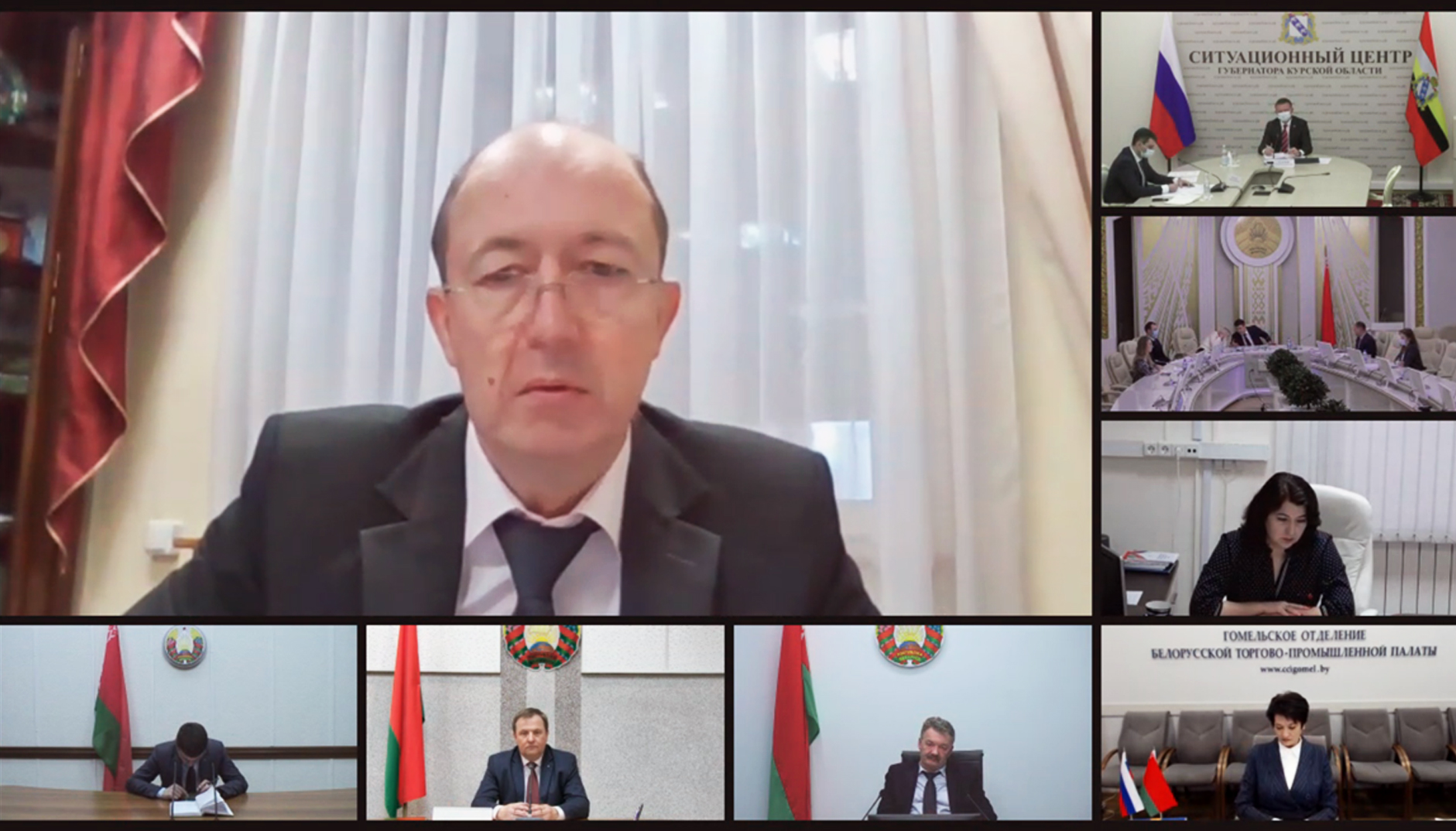 Valery Gurin, head of the branch of the Embassy of the Republic of Belarus in Smolensk, noted that the prospects for expanding cooperation in these areas are quite wide. The Belarusian side can also offer services for the construction of social facilities (for example, schools), road construction and reconstruction of bridge structures.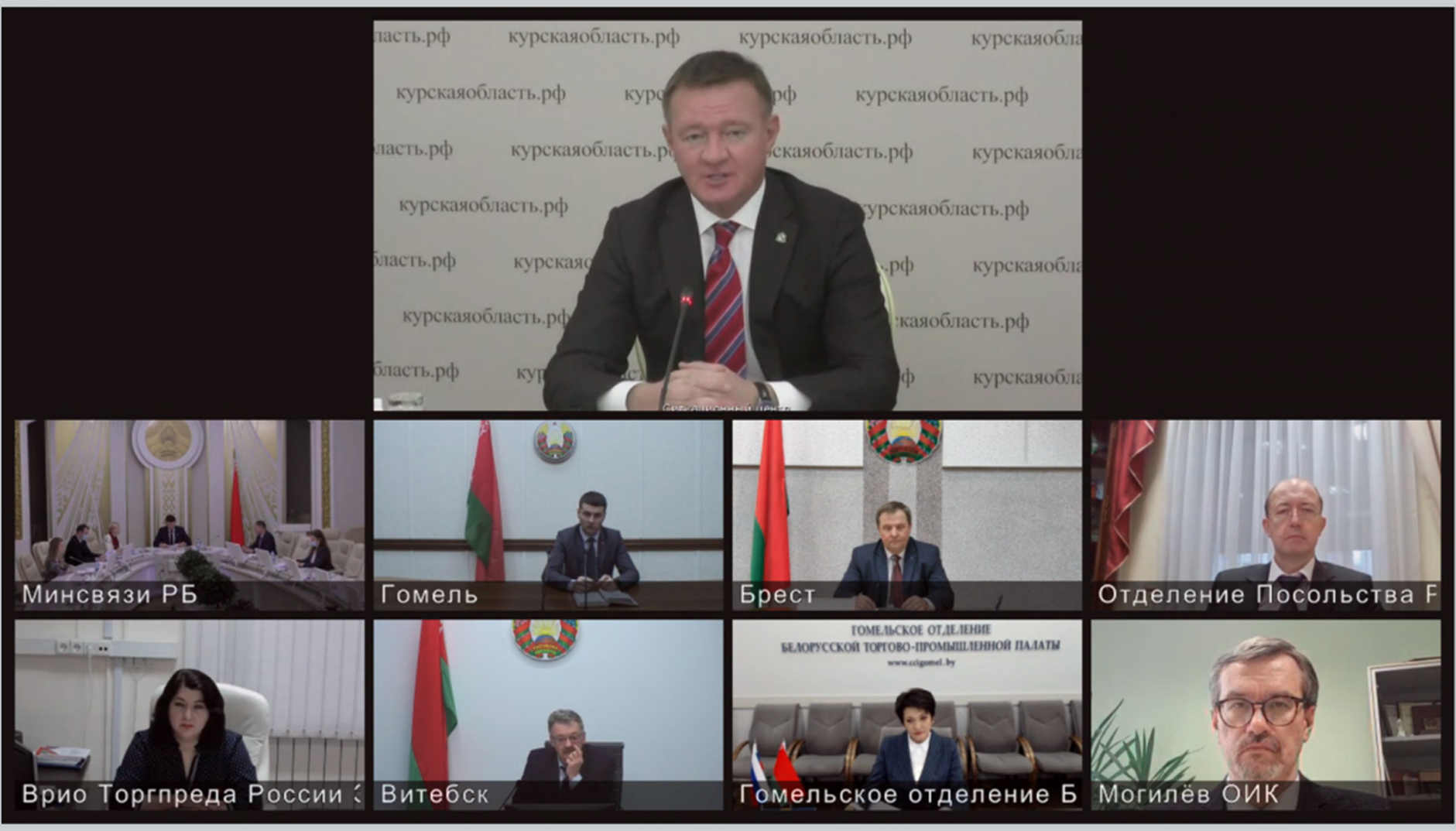 Governor of the Kursk Region Roman Starovoit emphasized that life itself is pushing for resolving issues of mutual relations and active economic ties between the regions. In order to promote the interests of businesses has been created an information portal of the Kursk region. "On January 2022 marks 20 years of cooperation between the Kursk region and its main economic partner, the Republic of Belarus," he said, announcing his intention to organize a business mission in Minsk and sister cities in the summer of 2022.
Confirming the readiness for the cooperation Russian participants of the meeting noted their interest in increasing the supply of Belarusian food products, as well as agricultural machinery, subject to the organization of warranty service.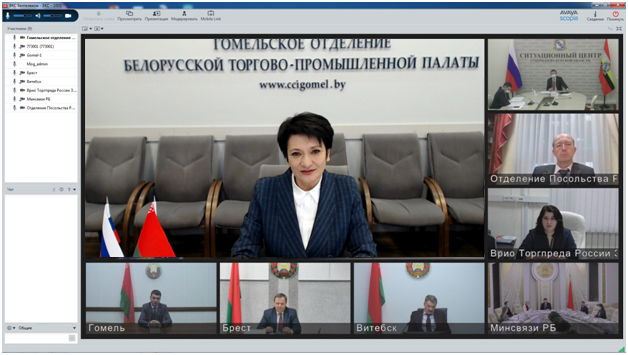 The results of cooperation between the chambers of commerce and industry and their participation in expanding business contacts were outlined by the General Director of Gomel Branch of the BelCCI Marina Filonova. Despite the created conditions, negotiations with Russian partners continued, meetings were organized by the Gomel, Vitebsk and Mogilev branches of the BelCCI in an online format. Traditionally, closer cooperation has developed with the Gomel branch. Representatives of the Kursk and Belarusian businesses participated in the main image events of the regions – the International Exhibition "Spring in Gomel" and the "Kursk Korenskaya Fair". In the future, the Kursk information portal and the electronic platform for international contacts GOMEL PRO BUSINESS can become a promising resource for the exchange of commercial offers of companies and business contacts.
The participants of the meeting also voiced the problem issues of cooperation, made proposals for expanding contacts in the tourism and cultural spheres, interaction between universities, healthcare institutions.