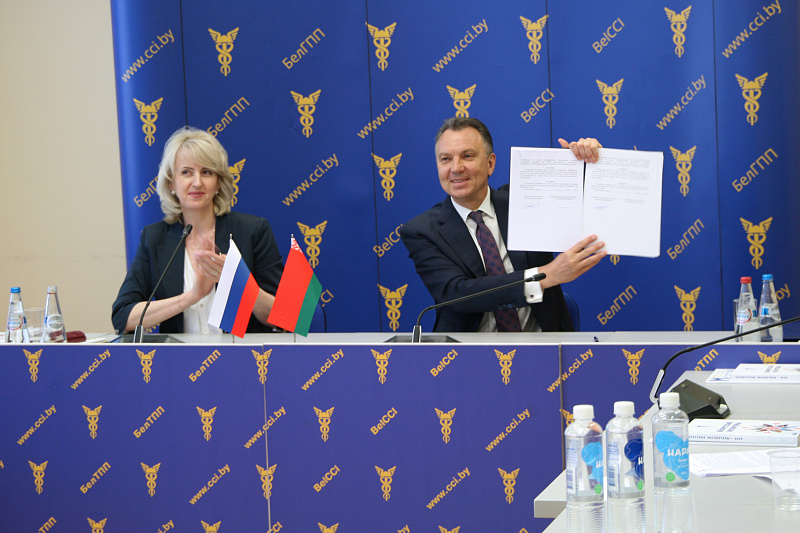 The Agreement on the establishment of Joint Belarusian-Russian Business Council was signed by the Chairman of the Belarusian Chamber of Commerce and Industry Vladimir Ulakhovich and the President of the Chamber of Commerce and Industry of the Russian Federation Sergey Katyrin at the meeting of the Business Cooperation Council within the framework of the 8th Forum of Regions of Belarus and Russia.
The Joint Business Council is a new format of cooperation of chambers of commerce and industry and business communities of the two countries, a coordinating and advisory body aimed to enhance the effectiveness of the business ties between entrepreneurs and business unions of Belarus and Russia.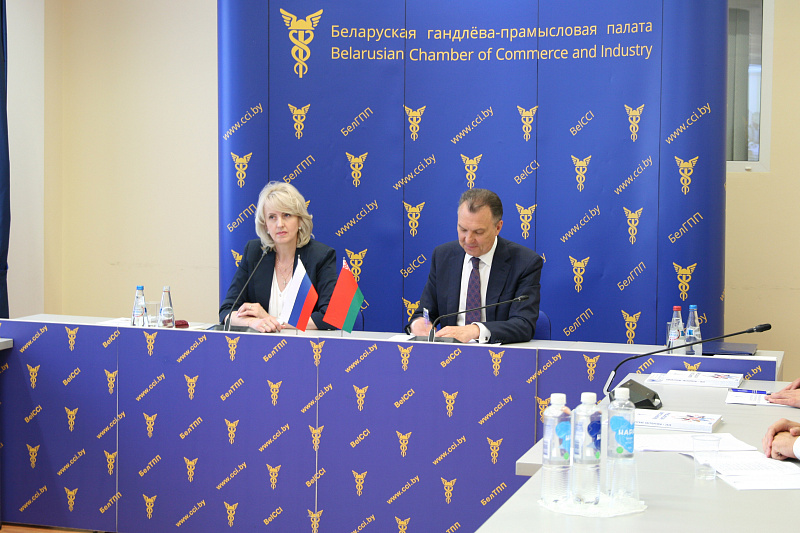 The Council major tasks are the expansion of direct contacts between entrepreneurs, overcoming the barriers and restrictions in mutual trade, the full-scale dialogue with legislative and executive bodies on cooperation matters, the development of recommendations for business environment improvement, strengthening the role of the business community in the development and implementation of the state policy in the field of Belarus-Russia economic relations.
It is planned that the Council members will be heads of leading enterprises from various fields of activity. The Council meetings will be held at least once a year, in Belarus in Russia alternatively (upon possibility).
As the BelCCI Chairman Vladimir Ulakhovich said, the Joint Business Council will, among other things, participate in the work of the High-Level Group of the Council of Ministers of the Union State, representing the voice of business.