In the framework of International Exhibition "Spring in Gomel", May 20, 2021, a webinar on new products and services marketing strategies took place.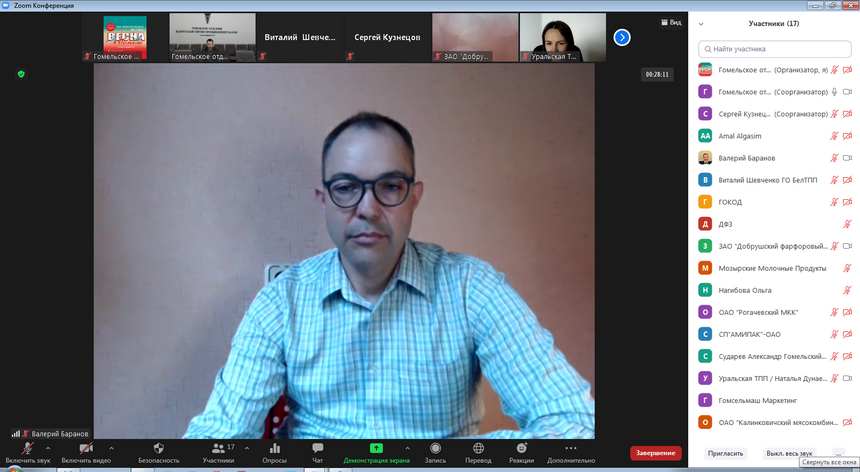 Participants of the webinar learned about various strategies for entering a market, looked into every step of a prospective market analysis, developed a road map for entering a market with a new product.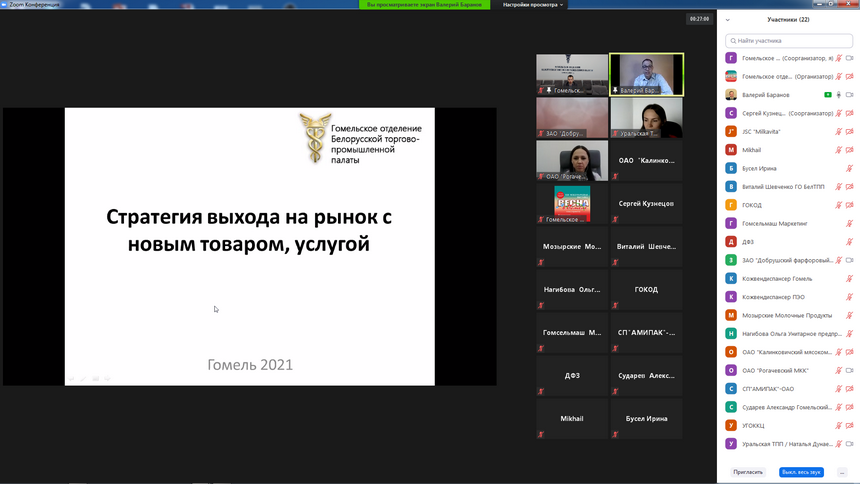 22 representatives of Gomel region and the Russian Federation attended the event.