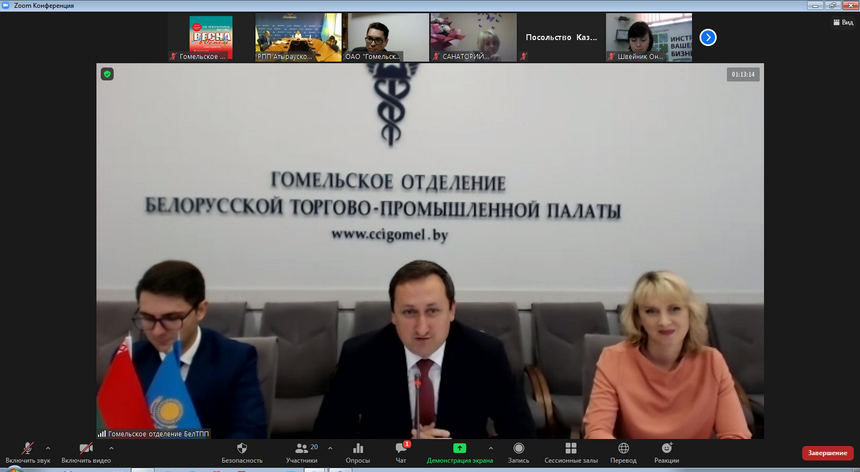 May 20, 2021, first day of XXII International exhibition "Spring in Gomel", an inter-regional R2R meeting with the Republic of Kazakhstan Atyrau region took place. The event was organized by the Gomel branch of BelCCI together with Atyrau region Entrepreneurs'' Chamber.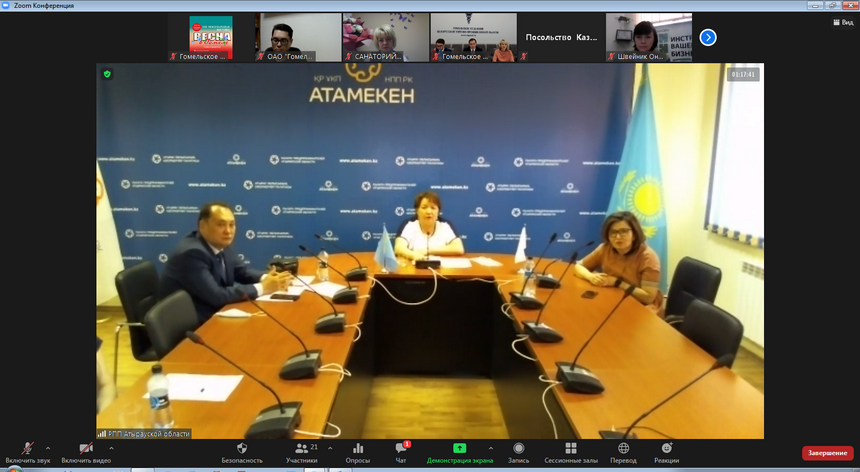 Deputy General Director Boris Guschin presented the Gomel region and Gomel branch of the BelCCI and stressed that out of the 18 events held together with Kazakh partners in years 2018-2020, 50% was held with the Atyrau region. Out of 8 Cooperation Agreements that were signed by the Gomel branch of the BelCCI with Kazakh partners, 3 agreements were signed with organizations from Atyrau region.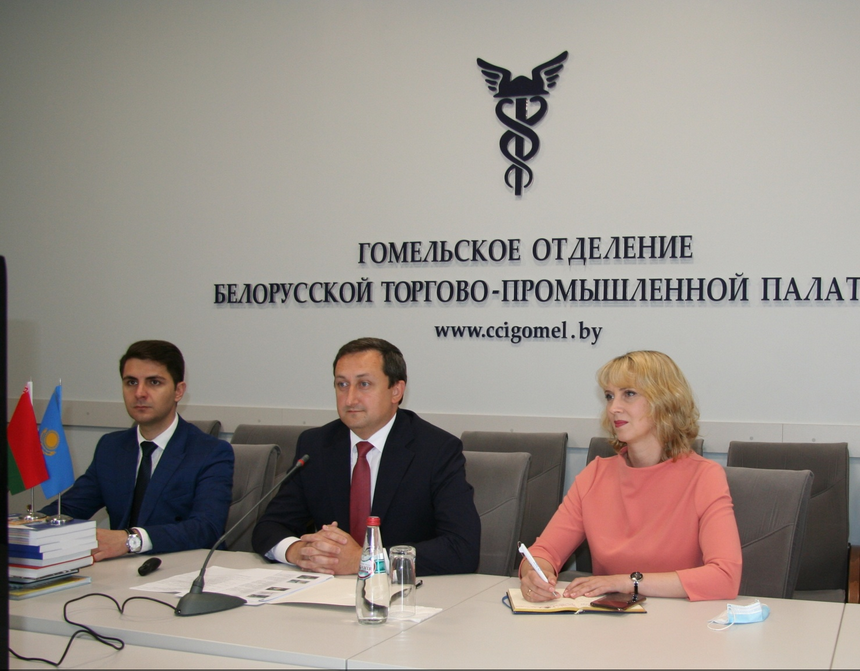 Deputy Director for Economic Affairs of the Regional Entrepreneurs' Chamber of the Atyrau Region, Nurura Shavayeva, informed about the cooperation of the Atyrau region with the Republic of Belarus, and underlined close cooperation with the Gomel branch of BelCCI.
Advisor to the Embassy of the Republic of Kazakhstan in the Republic of Belarus Shuvatov Ermek Tilekovich reflected on the role of diplomatic missions in the development of cooperation of the regions reflected.
From the Kazakh side LLP "CasiylanaAatyrau" and LLP "Amangeldy" participated in the negotiations. From the Belarusian side – more than 10 enterprises of the Gomel region. Sanatorium "Mashinostroitel", JSC "Gomel Spirits Plant Radamir " made their presentations.
In the course of R2R meetings, the prospects for the interaction of chambers and regions were discussed, including in the spheres of health recovery organizations of the Gomel region, as well as supply of Belarusian food to the Republic of Kazakhstan.