May 25, 2021, a regional meeting (R2R) was held with Sichuan province of the People's Republic of China, jointly organized by Gomel branch of the BelCCI and the Sichuan Association in Russia and the CIS countries.
General Director Marina Filonova, made a presentation on Gomel region and Gomel branch of the BelCCI, focused the attention of the Chinese partners on the main image events of the region: the International Exhibition "Spring in Gomel", the largest exhibition of Polesie "Palesskaya Skarbnitsa" (held in the framework of the Mozyr Economic Forum), the International events "Business days in Gomel". At the same time, the repeated participation of Chinese partners, including the chairman of the Sichuan Association in Russia and the CIS countries Zeng Aiguo, in the activities of the Branch was especially noted.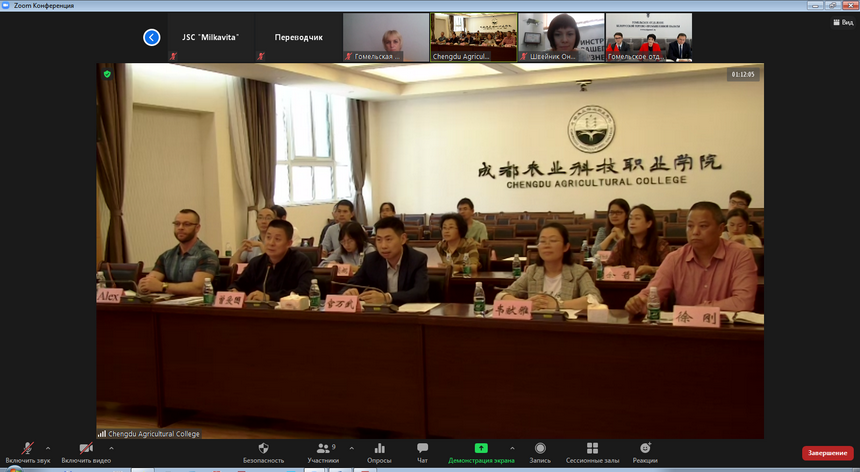 In his turn, Zeng Aiguo noted the positive dynamics of mutual connections and assured on the motivation to promote the interests of business communities of Sichuan province and Gomel region.
In the framework of the inter-regional meeting, Gomel region enterprises made their presentations. On the Chinese side, Chengdu city professional college of agricultural sciences and technologies made their presentation. During the presentation they stressed their interest in advancement of cooperation with the Belarusian enterprises in a various areas.