In the framework of International exhibition "Spring in Gomel", May 24, 2021, a webinar on "New Products and Services Marketing Strategies" took place.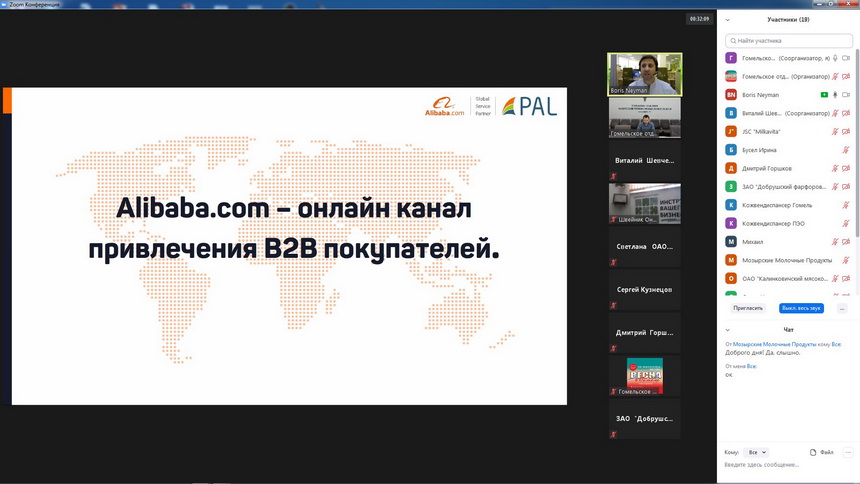 During the webinar, participants learned about the core sales channels, promotion tools and digital communication tools with the Alibaba.com customers, looked into the steps of sales launch and the possibilities for analysis on Alibaba.com.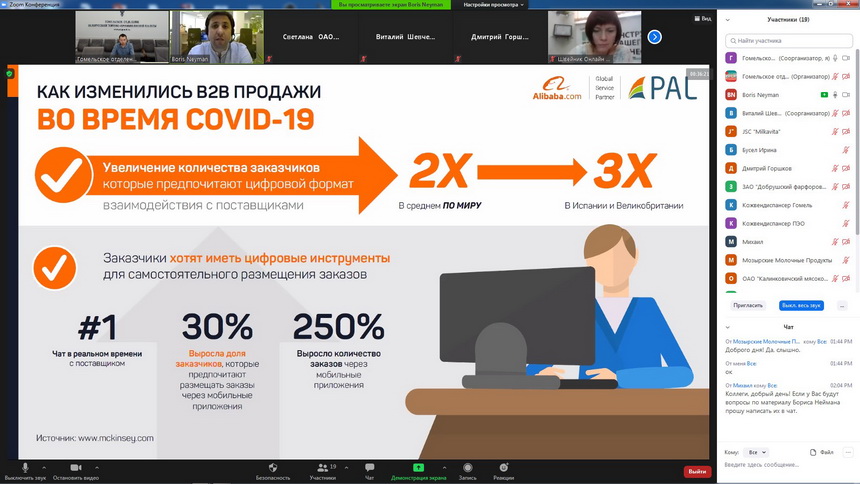 Twenty representatives of the Gomel region and the Russian Federation took part in the event.