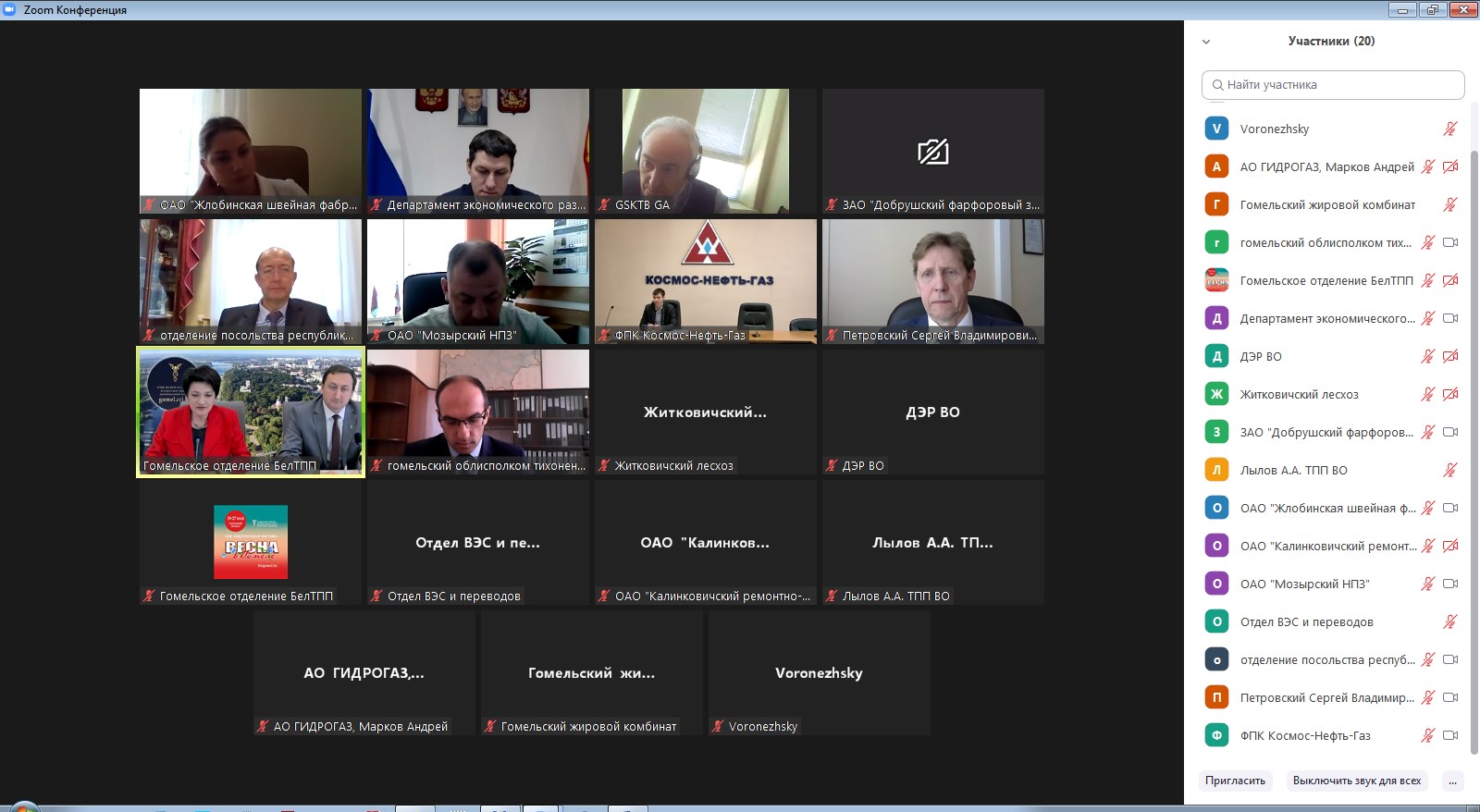 On May 24, 2022, a regional meeting was held with the Voronezh region of the Russian Federation, organized by the Gomel branch of the Belarusian Chamber of Commerce and Industry together with the Chamber of Commerce and Industry of the Voronezh region.
In the presentations of the Gomel and Voronezh regions, Deputy Chairman of the Economy Committee of the Gomel Regional Executive Committee Mikhail Akunets and Deputy Head of the Department of Economic Development of the Voronezh Region Pavel Komandorov noted the emerging positive dynamics in the trade turnover of the regions.
Head of the Branch of the Embassy of the Republic of Belarus in Smolensk Valery Gurin noted the growth of mutual interest in cooperation, an example of which was the recent visit of the governor of the Voronezh region to Belarus.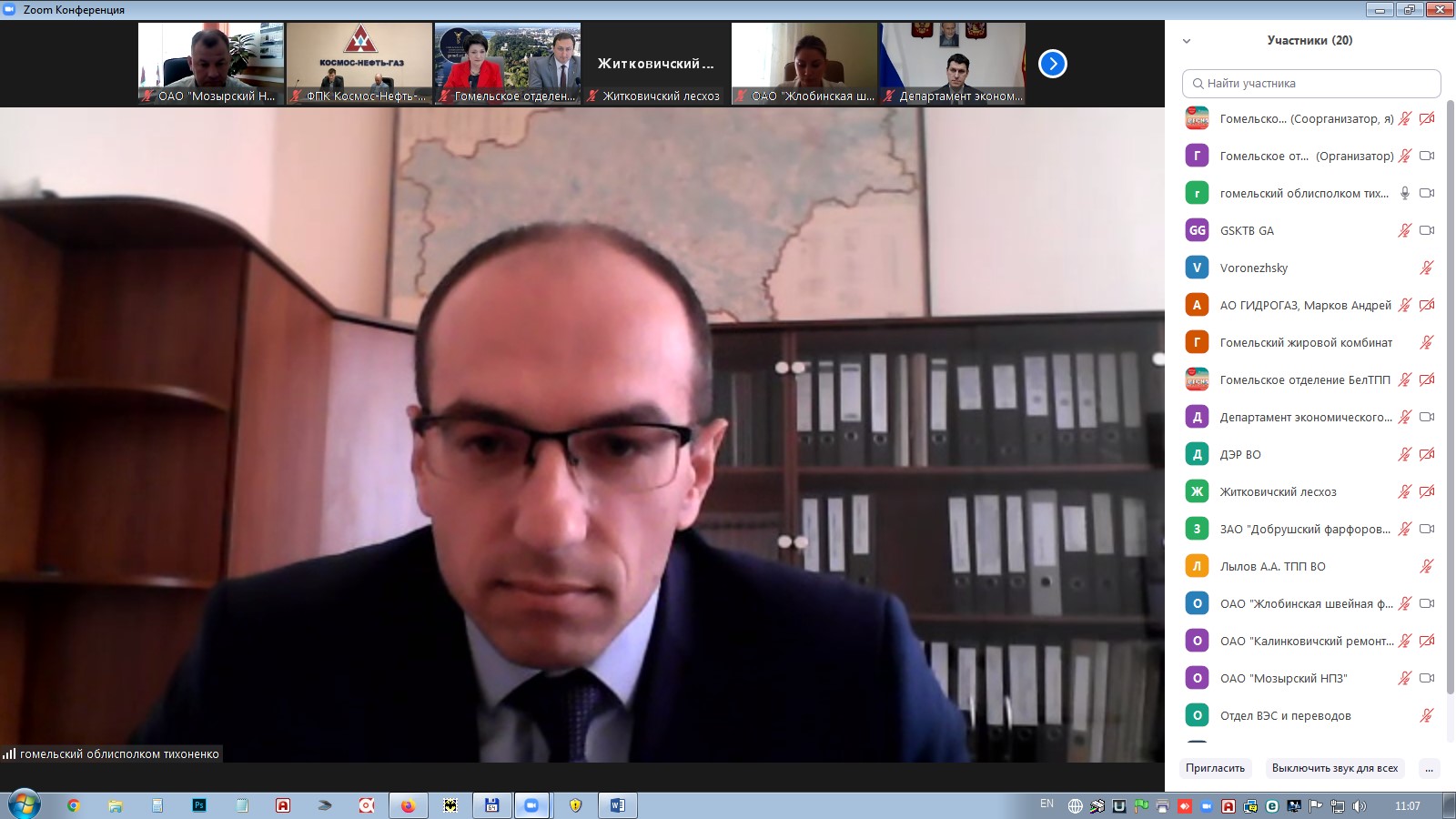 Boris Gushchin, Deputy General Director of the Gomel branch of the BelCCI, spoke about the activities of the Gomel branch of the BelCCI, inter-chamber cooperation and future prospects in holding joint congress and exhibition events. He proposed to organize the participation of business circles of the Voronezh region in the International event "Business Days in Gomel" and to activate the placement of commercial offers of Voronezh enterprises on the electronic platform bizgomel.by.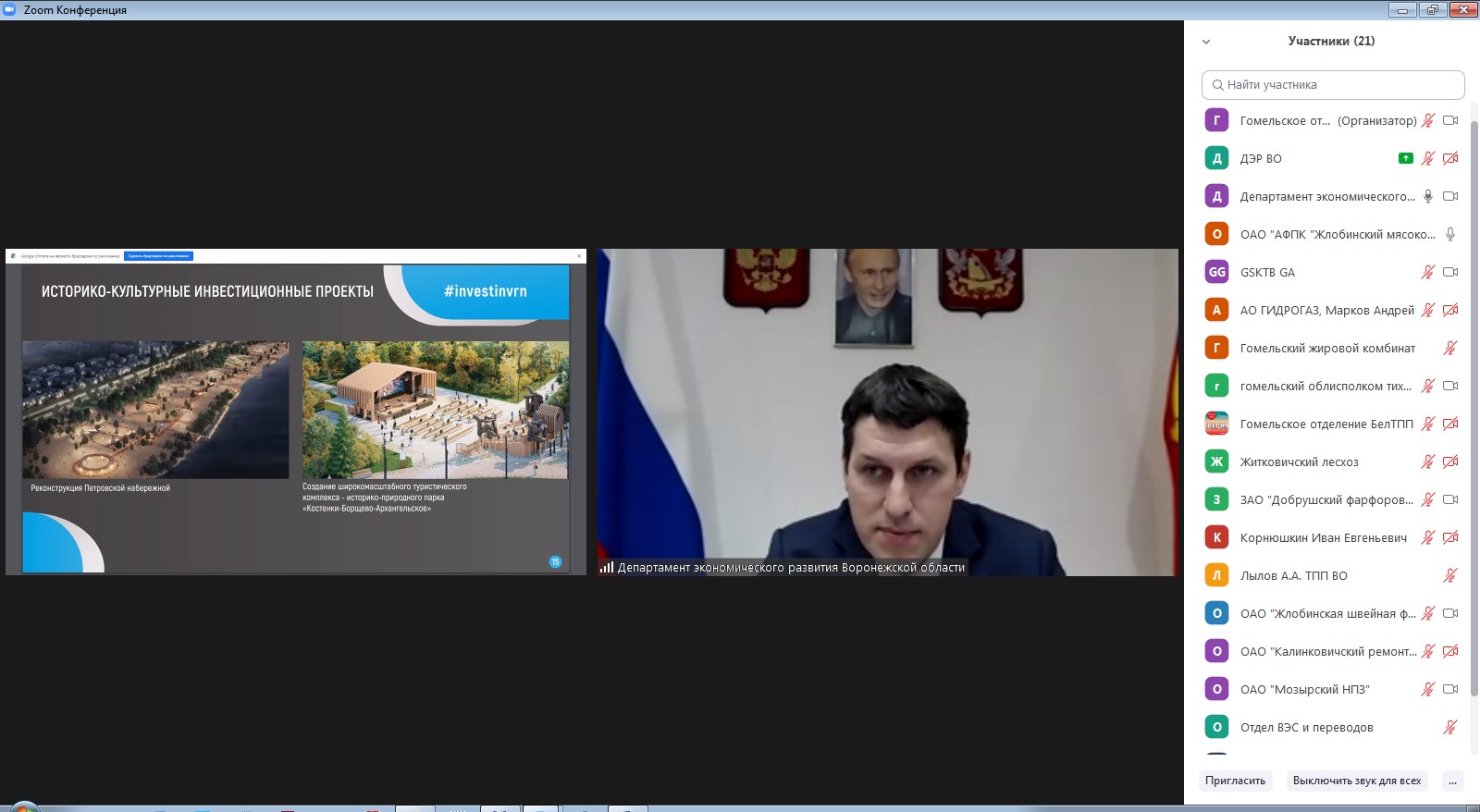 President of the Chamber of Commerce and Industry of the Voronezh Region Sergei Petrovsky announced his intention to participate in the Forum of Regions of Belarus and Russia in Grodno, the exhibition «Belagro» and supported the common initiative to develop industrial cooperation for import substitution.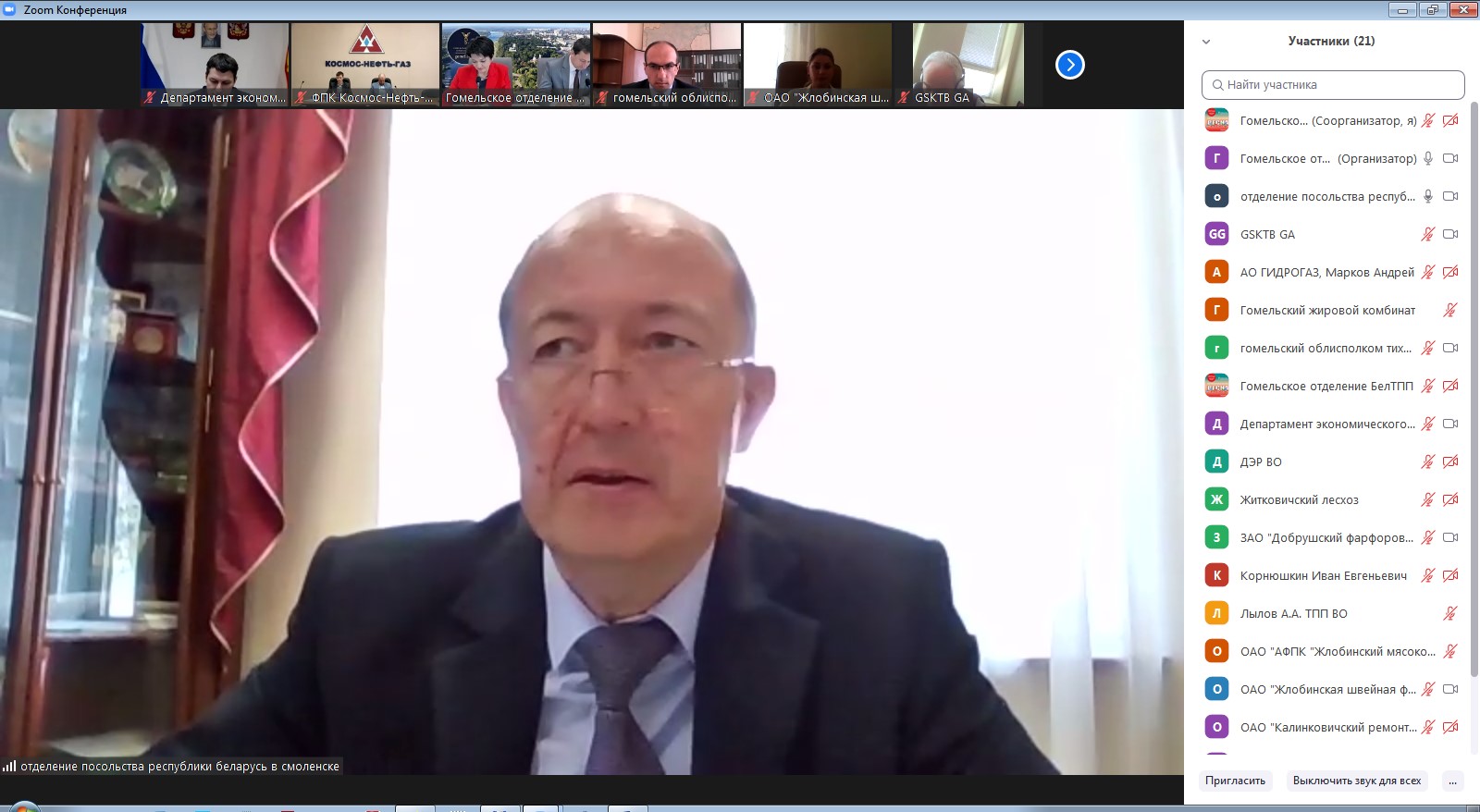 From the Belarusian side, the presentations of their activities were held by: JSC "Gomel Special Design Technical Bureau of Hydropneumatics", JSC "Gomel Plant of Starting Engines named after. P.К. Ponomarenko". From the Russian – Financial and Industrial Company "Cosmos-Oil-Gas", JSC "Hydrogas".
At the end of the meeting, online B2B negotiations between Russian and Belarusian companies took place in individual rooms.