On November 22, 2022, Marina Filonova, General Director of the Gomel branch of the Belarusian Chamber of Commerce and Industry, took part online in a meeting of the working group on cooperation between the Udmurt Republic of the Russian Federation and the Republic of Belarus.

The event was moderated by the Chairman of the State Committee for Property of the Republic of Belarus Dmitry Matusevich.
Presenting his region and its economic potential, First Deputy Chairman of the Government of the Udmurt Republic Konstantin Suntsov noted the priorities and prospects for cooperation with the Republic of Belarus.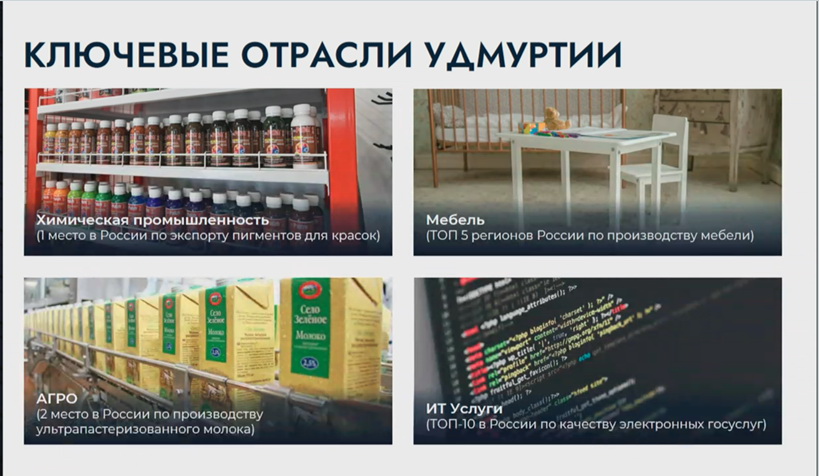 In the presentations of Udmurt enterprises – Votkinsk Industrial Company, IRZ-Lokomotiv, Sarapul Power Plant, Kalashnikov Concern, Glazovsky Feed Mill, Alternative Energy, ASV Technologies, UralSvyazSnab – voiced proposals for deepening the profile Belarusian – Russian interaction and export prospects.
The head of the branch of the Embassy of the Republic of Belarus in Ufa Artur Karpovich outlined the priority areas of cooperation:
opening of direct flights between Izhevsk and Minsk;
exchange of visits of delegations of the parties, including those headed by high-level leaders;
more active work with manufacturers and dealers;
participation (including manufacturers) in the congress and exhibition events of the parties, as well as the presentation of equipment for trial operation;
creation of new production facilities on the territory of the partner party for the production of goods, machinery, equipment;
information work, cooperation in the field of sports, tourism and culture;
efficiency of decision-making.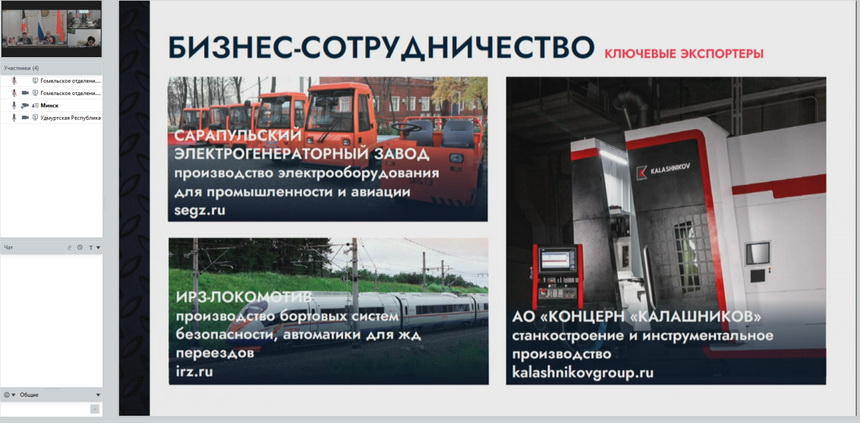 The meeting resulted in the signing of a number of Cooperation Agreements between organizations of Belarus and Udmurtia.