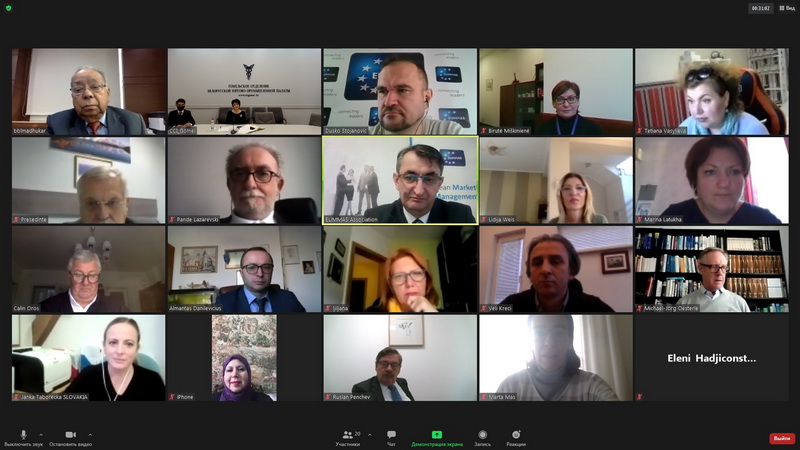 On December 7, 2020, a meeting of the Advisory Board of the European Marketing and Management Association (EUMMAS), headquartered in Bosnia and Herzegovina, took place.
EUMMAS activities are aimed at scientific and professional research in the field of management, creating a professional and academic network for the exchange of knowledge and experience, creating a platform for effective dialogue and cooperation between educational institutions and the business sector. Among the members of the Association are university rectors and heads of chambers of commerce and industry. More information on EUMMAS at www.eummas.net.
General Director of the Gomel branch of the BelCCI M.V. Filonova As a member of the Council, took part in the annual meeting and election of vice presidents of the Council in such areas of activity as: global development, strategic business alliance, strategic academic alliance, Asia, Africa, Europe, women's entrepreneurship.