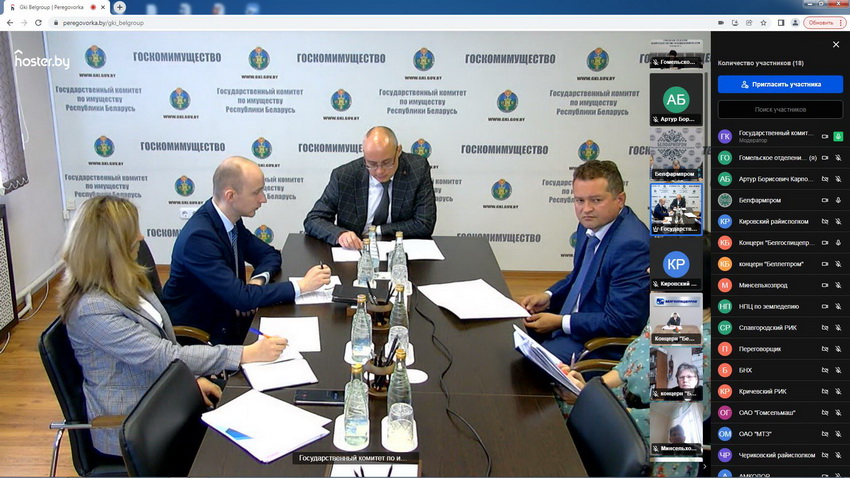 On May 30, 2022, under the leadership of the State Property Committee Matusevich Dmitry,  meeting of the Belarusian working group on interaction between the Udmurt Republic and the Republic of Belarus was held via videoconference.
Issues of the Belarusian-Russian cooperation following the results of 2021 – the first quarter of 2022 and priority areas for increasing trade turnover were discussed.
The head of the branch of the Embassy of the Republic of Belarus in Ufa Karpovich Artur told about the list of Belarusian products for promotion on the market of the Udmurt Republic.
The General Director of the Gomel branch of the BelCCI Filonova Marina informed a group of workers about the planned visit to Izhevsk in October 2022 to participate in the Belarusian public circles in the All-Russian Industrial Region. Artur Borisovich supported the initiative of the Gomel branch of the BelCCI with inclusion in the protocol.